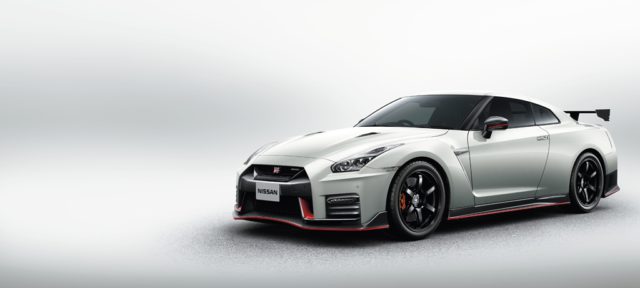 Nissan will display 15 exciting models equipped with the latest custom and after-market parts at the Tokyo Auto Salon 2018. The event will take place from Jan. 12-14.
The broad range of models showcases Nissan's world of vehicle customization. It will include grand touring concepts of the new LEAF, the NV350 Caravan and the X-Trail. The Fairlady Z Heritage Edition will also be in the exhibition as well as NISMO's high-performance road cars. Concept cars from the newly launched AUTECH sub-brand, featuring premium craftsmanship and sporty driving performance, will also be on display.
Another highlight will be the 2016 GT500 Motul Autech GT-R. That is the racing machine that earned its team and drivers the GT500 championship title in 2014 and 2015.
The Tokyo Auto Salon 2018 takes place at Makuhari Messe in Chiba Prefecture. Nissan's display is in cooperation with Autech Japan, Inc. and Nissan Motorsports International Co., Ltd.
The booth will host various events, including talk shows, as well as official Nissan and NISMO merchandise will be available.
The company receives many awards for its LEAF model. The first for the latest generation is from November 2017. Furthermore, the new LEAF production began last December in the Sunderland plant (UK). First deliveries are expected in February 2018, while there already are 10 000 orders.
Meanwhile, Nissan showed in Los Angeles Star Wars inspired models, while later launched a project for a new virtual power plant.
Nissan to show 15 models at Tokyo Auto Salon 2018
The Nissan Exhibits:
– LEAF Grand Touring Concept
– NV350 Caravan Grand Touring Concept
– X-Trail Grand Touring Concept
– Fairlady Z Heritage Edition
– Elgrand Special Edition
– Note e-POWER C-Gear
– Serena e-POWER AUTECH Concept
– Note e-POWER AUTECH Concept
– X-Trail AUTECH Concept
– Serena NISMO
– LEAF NISMO
– Note e-POWER NISMO (equipped with NISMO sports parts)
– GT-R NISMO
– X-Trail (NISMO Performance Package)
– MOTUL AUTECH GT-R (participated in the 2016 Super GT GT500)
Best foot forward this year. #NewYear #2018 #OMGTR #R35 #NissanGTR
? &?: manicmikey pic.twitter.com/he64BI3bGv

— Nissan (@Nissan) January 2, 2018