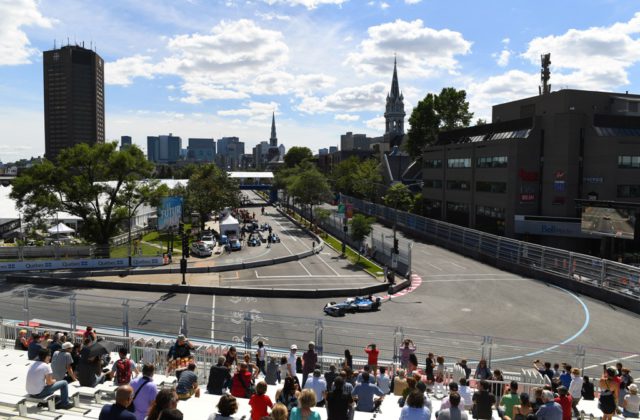 Montreal mayor Valérie Plante cancelled the 2018 Formula E round. The organizers planned the Canadian weekend for the end of July (28-29th). Last July the races took place downtown but Plante promised during her election campaign to move them to Parc Jean-Drapeau. The Gilles Villeneuve circuit was not available as it will go under reconstruction after the F1 event there next year. The Grand prix will be in the second week of June (8-10th) and after that will begin renovation of the paddock and pitlane. The project will cost over 50 million dollars. It will continue for 10 months and that means the circuit cannot host the Formula E rounds.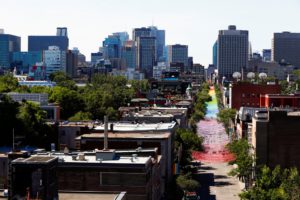 According to Plante, Montreal offered to the Formula E options. One of them was to build a new track, the other – to miss a year and then have the races at the Gilles Villeneuve circuit. The promoters refused both.
Plante explained that there is a gap in the finances and unpaid bills. Former mayor Denis Coderre had estimated the cost of the race at $24 million, spread out over six years. But the non-profit organization Montréal c'est électrique, working on the races, went through its $10 million credit line and owes an additional $6.5 mil. There were no details in its statement on what the cancellation fee might be.
Plante pointed out that the cost would be too high as a temporary circuit would cost up to $10 mil. She also did not know how much of the fees on the 3-year contract with the Formula E promoters the city would have to cover. She added that whatever the cost, she believes it would be worth it "because, at this point, it doesn't pay off."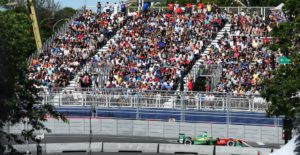 According to last July's races main sponsor Hydro-Québec the attendance was twice less than expected. There were 45 000 people on track, while the organizers made estimates for 90 000. TV viewers were 15 million or 40% of the set goal.
Montreal mayor Valérie Plante cancelled the 2018 Formula E round
Montreal Gazette points that the races were under scrutiny after it emerged that organizers gave away nearly half of the tickets. There were also disruptions both to businesses and homeowners in the region where they took place.
That's not the first difficulty with Formula E's 2018 calendar. Earlier it became clear that Punta del Este will replace Sao Paulo in the list.
? Ouch! That hurt! #MontrealEPrix pic.twitter.com/mP7AQ4fYXS

— FIA Formula E (@FIAFormulaE) December 18, 2017