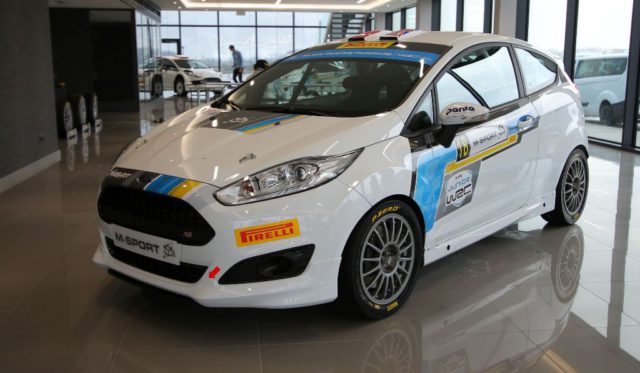 The FIA Junior World Rally Championship will have a new look to match its new format in 2018. Revealed in Krakow, the championship's fresh new style highlights the involvement of partners Pirelli and Panta.
M-Sport's Krakow operation remains the hub of the Junior WRC. It welcomed 14 drivers from 11 different countries to meet the team behind the one-make series. The event allowed the prospective competitors to meet the championship's key players as well as allowing the team to present the base livery ahead of next season.
A striking yellow, blue and grey design incorporates the key colours of the championship partners and leaves room for the latest crop of drivers to add their own individuality and creative flair.
Junior WRC Manager, Maciej Woda, said:
"We're happy to let the world see the new look and style of the FIA Junior World Rally Championship. With its mixture of yellow, blue and grey, this new style relates to the colours of our new partners. It highlights their commitment to one of the FIA's premier support series."
"Once again, there is an opportunity for each of the drivers to present their own individuality and flair alongside this base. We've seen some fantastic liveries in the past, and I look forward to the time when we are able to announce the latest liveries from our latest crop of drivers."
"With 14 prospective competitors from 11 different countries visiting our facility today, the stage is set for another successful season. Needless to say, we're anticipating another year of close-fought competition."
We are happy to show our 2018 JWRC livery today. Mixture of Junior WRC, M-Sport, Pirelli, Panta and MS-RT colours. pic.twitter.com/ocA6LeBAwz

— Junior WRC (@JuniorWRC) December 5, 2017