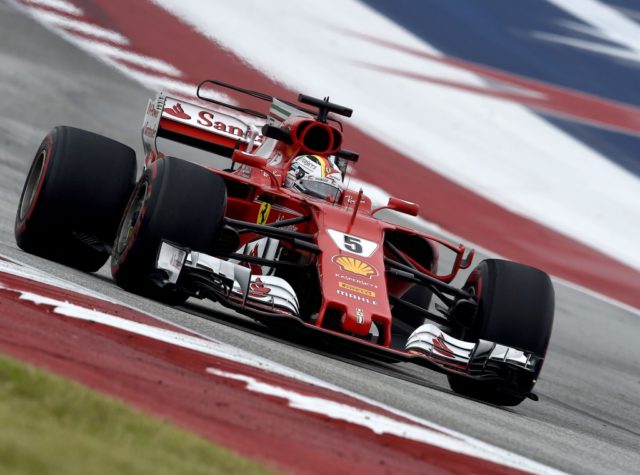 Sebastian Vettel will use a new chassis ahead of final free practice for the United States Grand Prix in Austin. In the second practice Vettel reported on the radio that the front axle of his car felt like "jelly".
The team quickly got to work to try to find the root of the problem, but despite an extensive analysis, nothing obvious came up to explain what Vettel experienced.
As a precaution against Vettel facing similar worries on Saturday, Ferrari took a decision to switch chassis.
The new monocoque will be built up on Friday night and scrutineered by the FIA ahead of Saturday morning's final free practice session.
"Friday didn't work out for me, but Kimi was running, the other cars were running, so there's still a lot you can learn, Vettel commented. – We have to take it as it is from now, make sure the car is in good shape for tomorrow, to get the rhythm, and then I think we should be quick."
When asked about the importance of rhythm at COTA, Sebastin added that the increased bumpiness of the track may have hindered his progress:
"It is important. It became a bit bumpier this year… I think the ground is quite loose under the track, but that's why it's important to feel comfortable. We're missing some laps, but I'm sure that with a couple of successive laps tomorrow I should be better."