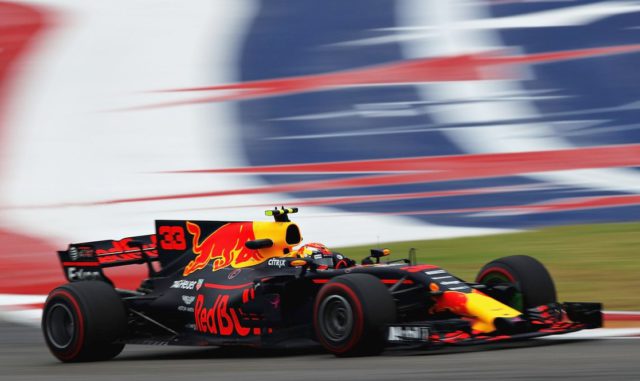 Max Verstappen and Nico Hulkenberg will take grid penalties in the United States Grand Prix. The Red Bull driver is expected to take a new internal combustion engine and at least one other new element. This means he will earn at least 15 places in penalties.
"At least you can overtake so it's not such a problem, Helmut Marko from Red Bull said. – And it's could be wet. I don't know exactly what will be changed and what won't be. Wait until Saturday."
Hulkenberg in Renault will fit sixth MGU-H, fifth ICE and fifth Turbocharger ahead of Friday practice at the Circuit of the Americas. As a result, he will take 20 places drop.
Brendon Hartley from Toro Rosso also has grid penalties for his first Grand Prix start this weekend. Hartley will run a sixth ICE, sixth MGU-H, fifth Energy Store and fifth Control Electronics, which totals a 25-place penalty.
Hartley is running Toro Rosso's #1 chassis, previously raced by Daniil Kvyat and Pierre Gasly, with Kvyat now on the #2 chassis, formerly used by Carlos Sainz Jr.
Vandoorne, meanwhile, has moved onto his eighth ICE, featuring small updates from Honda. This has labelled the unit 'Spec 3.8', leading to a five-place drop.