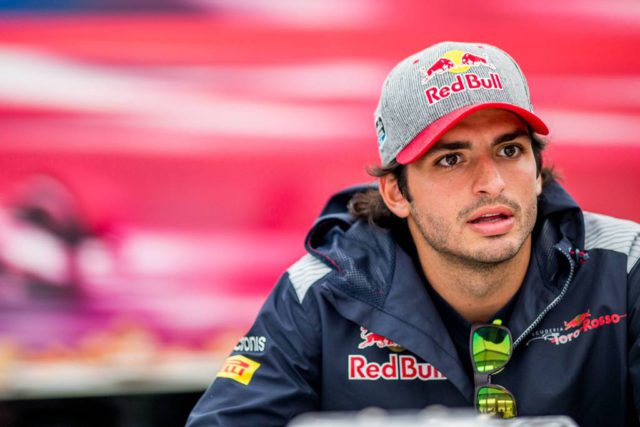 Renault Sport Racing and Jolyon Palmer have decided by mutual agreement to end their relationship following the Japanese Grand Prix on Sunday 8 October 2017. 2018 race team driver Carlos Sainz will now join the team early to drive for the remainder of this season.
Cyril Abiteboul, Renault Sport Racing Managing Director:
"I would like to thank Jolyon for his commitment to the team and his professionalism. Since Renault's return to Formula 1, Jolyon has been highly dedicated in an evolving environment. He has shown great personal qualities and we wish him all the best in his future career."
Jolyon Palmer:
"The Japanese Grand Prix will be my last race for Renault. It's been an extremely challenging season and I've been through a lot in the last three years, but it's been a tremendous journey overall with the team. I can look back proudly at the performance in the second half of last season, my first point in Malaysia and of course reaching a career high of sixth place in Singapore this year. I wish the team all the best for the future. My immediate focus is now on achieving the best possible result in the Japanese GP, and then I can assess my options for the future."
Toro Rosso explained that "circumstances have changed and therefore we are releasing him earlier than originally planned".
At the Circuit of the Americas in Austin, Daniil Kvyat will drive for Toro Rosso alongside Pierre Gasly.
Franz Tost:
"I would like to thank Carlos for all his efforts over almost three Formula 1 seasons. He always did his very best, demonstrating an excellent attitude and commitment to his work, which helped him and us to get some great results during that time. Therefore, on behalf of everyone at Toro Rosso, I wish him all the very best with his new team. We look forward to beating him on track!"
Carlos Sainz:
"First of all, I would like to thank Toro Rosso and Red Bull for allowing me the possibility of finishing this season with Renault Sport Racing. More specifically, I really want to thank all my engineers and mechanics for their support and tremendous work throughout these years. Toro Rosso is made up of a fantastic group of people and I wish them only the best for the future. On my side, I will definitely do my very best in tomorrow's race… this would be the best possible send-off! Additionally, competing in these last four races with Renault gives me a good opportunity to get to know the team and the car earlier than expected. I am looking forward to start working with them."