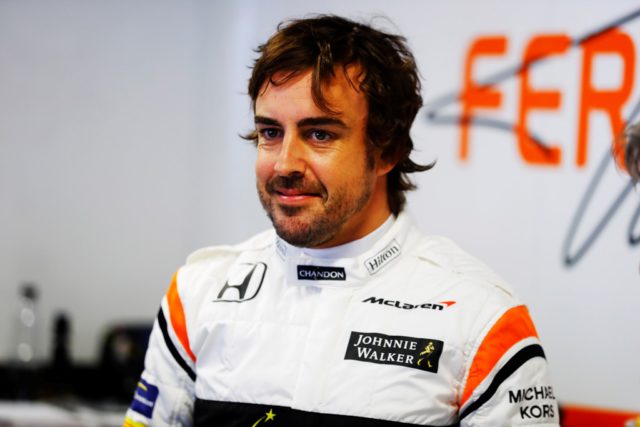 Fernando Alonso only made a handful of laps during the Singapore Grand prix but sincerely hopes to last longer in the next round in Malaysia.
"I'm already eager to get back into the car and hopefully make it further than the first corner in Malaysia! Of course, what happened was disappointing and it's difficult to hide your frustration when you're the victim of someone else's incident. I felt we had the potential to be really competitive – one of our only opportunities of the year – and it's a shame we couldn't bring home the points to prove it, but these things happen". Alonso explained.
"The conditions in Malaysia will be very similar to Singapore – hot, humid and challenging for the drivers and the car. The configuration will work less in our favour, but of course, we will still fight for everything. There are six races left and we are still putting all our energy in finishing every race in the best possible position we can."
"Sepang will be more difficult for us in terms of set-up since the straights require good straight-line speed and power, but this track is a mixture of a lot of different characteristics, so we'll see how much we can make up on the slower-speed corners. The 2018 cars will definitely be faster through there, which will surely be fun to experience, and I hope we can avoid any drama and have a solid race."
Alonso hopes to avoid drama in Malaysia
Stoffel Vandoorne had his best F1 result in the previous F1 round. The Belgian McLaren driver is still on the positive wave from the Marina Bay circuit.
"I felt strong all weekend [in Singapore] and we were able to put in consistent performances in every session. It's a shame we couldn't score points with both cars as we all felt it was really deserved. Fernando was very unlucky, but we head to Kuala Lumpur with a bit more confidence and the objective of keeping this momentum going", Vandoorne said.
"Like Singapore, Malaysia will be a first for me as I've never raced there before. It's a shame it'll be the last time we'll be racing there for a while, but that's all the more reason to make the most of it. It looks to be a pretty cool track – challenging and similar conditions to Singapore – but hopefully potential to show what our car can do."
"It definitely won't suit us as much as the Singapore track did, so we still need to be cautious about what's possible, but having watched races there in the past, there's always some kind of drama and the risk of a shower or two, so we'll have our fingers crossed for an opportunity for us to mix it with cars a little bit further up the field."
Malaysia calling ??? #SV2 #MalaysianGP pic.twitter.com/6I7m71CFyp

— Stoffel Vandoorne (@svandoorne) September 25, 2017