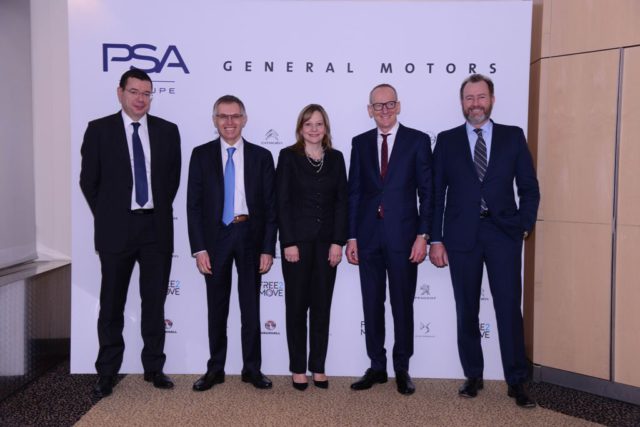 General Motors' Opel/Vauxhall subsidiary and GM Financial's European operations will join the PSA Group. The value of the transactions is €1.3 Bn and €0.9 Bn, respectively.
Opel generated revenue of €17.7 Bn in 2016. With this addition PSA will become the second-largest automotive company in Europe. It will have a 17% market share.
Carlos Tavares: "We are proud to join forces with Opel"
"What we are going to do is trust the people at #Opel and #Vauxhall, trust their talents." – Carlos Tavares pic.twitter.com/GpONxGpos9

— Groupe PSA (@GroupePSA) 6 March 2017
"We respect all that Opel's talented people have achieved. And we know that Opel is the right partner. We see this as a natural extension of our relationship and are eager to take it to the next level", the chairman of the Managing Board of PSA continued.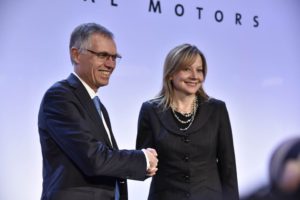 Mary T. Barra, GM chairman and chief executive officer:
"We are very pleased that together we created a new opportunity to enhance the long-term performance of our respective companies by building on the success of our prior alliance."
"For GM, this represents another major step in the ongoing work that is driving our improved performance and accelerating our momentum. We are reshaping our company and delivering consistent, record results for our owners."
PSA will also acquire all of GM Financial's European operations. That will happen through a newly formed 50%/50% joint venture. It will retain GM Financial's current European platform and team.
"Today March 6th 2017, we have signed the master agreement for the alliance between the PSA Group & #Opel." pic.twitter.com/vNjepPOfqw

— Groupe PSA (@GroupePSA) 6 March 2017