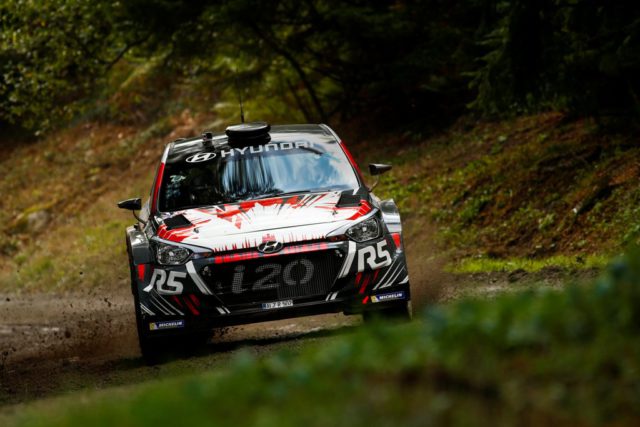 Hyundai Motorsport's hunt for a future World Rally star continued earlier this week. Eight top young drivers were put through their paces, driving the New Generation i20 R5 on both gravel and tarmac.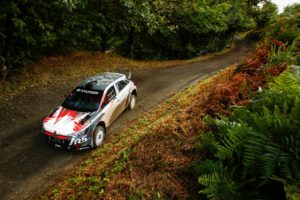 The drivers, all under the age of 25, come from across Europe. The successful candidates who joined the test were Emil Bergkvist, Gus Greensmith, Jari Huttunen, Karl Kruuda, Pepe López, Pierre-Louis Loubet, René Mandel and Kalle Rovanperä.
The running was the second step of the search. Next will be the announcement of who will join the Hyundai Motorsport Driver development Program (HMDP) for the 2018 season. The group of drivers, who received invitations for the test, were among 15 candidates. All of the 15 competitors previously visited the team's headquarters in Alzenau, Germany. The decision was based on their performance in interviews that assessed both their communication skills and their technical knowledge.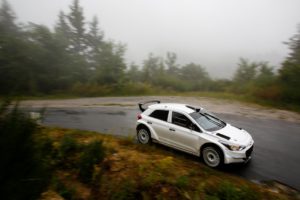 Over three days At Mazamet in France each drove the New Generation i20 R5, running with their own co-driver. The test was on both tarmac and gravel roads in slippery conditions. The time gave them an opportunity to learn about the car, and begin to discuss set-up changes for the different stages. Members of Hyundai Motorsport's management were on site to not only gauge each crew's performance on the different surfaces, but also their work with the engineers preparing the car.
The team will take a decision who will join it in 2018 in the coming weeks. The plan is the successful candidate to compete in WRC2 next season at the wheel of a New Generation i20 R5.
Hyundai Motorsport Team Manager Alain Penasse said:
"The performance from each of the eight drivers over the three days was very good. This week was a great opportunity to see the skills each had described in the interviews put into action in driving the car and working with the team in a similar way as they would to a standard test. Though each crew was only on the stages for a relatively short period time we were able to get a good impression of their relative approaches and performances. Any of the drivers at the test would represent Hyundai Motorsport very well in WRC2. The other members of the selection jury and I now have a tough decision to make."
Hyundain WRC2-valintakokeet takana, tuloksia odotetaan lähiviikkoina. Viikonloppuna kuitenkin lappu lattiaan Opelilla Italiassa. #ralli https://t.co/PvDymfAtHt

— Jari Huttunen Racing (@HuttunenRacing) September 14, 2017