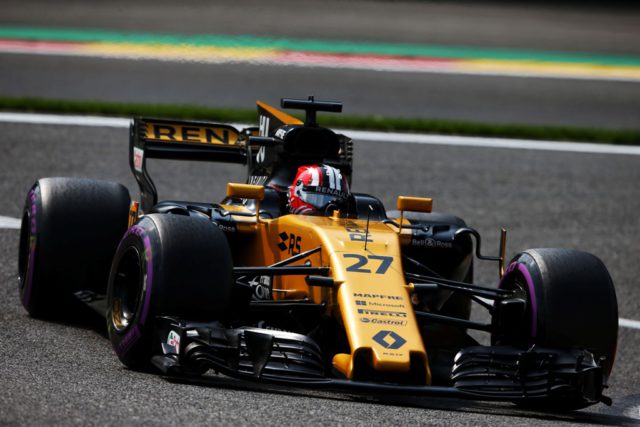 After missing out on the points in Italy, Nico Hulkenberg is set for a showdown under the Singapore night sky.
Is it a strange feeling to race under the lights?
It takes a little getting used to, but it's not so bad. It's been on the calendar so long that it feels like a normal race. It's a very special Grand Prix and the only real night race we have. We don't really see the day there! We sleep until lunchtime, and then it's off to work, so there isn't much of a social life for us drivers. The venue is amazing, how they've built it all is fantastic, especially as it's right in the middle of the city.
And how is the circuit to drive?
As a track, it's really tough and physically demanding – arguably one of the hardest of the season. The lap is long with lots of corners and some tight and sharp bits. The high temperature and humidity, combined with the fact that it's a street circuit, makes it quite hard. It's important to be in top physical shape due to the harsh requirements. Safety cars usually come out which makes strategy hard to call.
What are your feelings after Monza?
We're finished with Europe, but ultimately Italy was a difficult weekend for us as a team. It's disappointing not to come away with points. I got stuck in traffic in the race and couldn't do too much. I'm going to get it off the mind as soon as possible and gear up for Singapore. I'm looking forward to it as we should be more competitive; onwards and upwards!
Your radio is still on, Nico! ?
Always funny to hear those instructions afterwards. #f1 #formula1 #radioisstillon https://t.co/tKJacqCGnq

— Nico Hülkenberg (@HulkHulkenberg) September 5, 2017