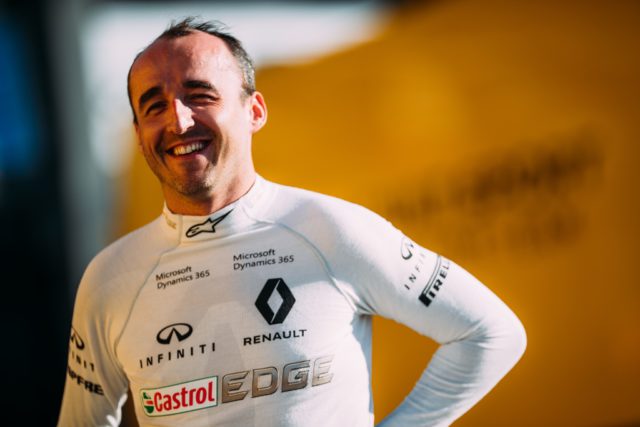 Robert Kubica is a possible candidate for Williams next season. Renault is set to look elsewhere for a replacement of Jolyon Palmer. According to Motorsport Italia, Renault wants to take Carlos Sainz. He is unlikely to stay in Toro Rosso for a fourth season in a row.
That would close the door on Kubica to return to Renault. But his dream of returning to Formula 1 is still being kept alive with a potential move to Williams instead.
Williams have been delaying their 2018 driver announcement and the cause of that delay is Felipe Massa.
The Brazilian came out of a short retirement to return to his Williams seat this season once Valtteri Bottas left for Mercedes. He still feels he is competitive enough to stay in Formula 1 for another year. He has admitted that he has an interest joining Formula E after the end of his Formula 1 career.
Due to Williams agreement with sponsors Martini, they need at least one driver over the age of 25 to support teenage Lance Stroll. Kubica fits that criteria. But Sergio Perez is another target for Williams , if Massa depart at the end of the season.
However, with contract talks at an advanced stage between Perez and Force India, it does not appear to be a move that will appeal too much to the Mexican after missing out on a dream move to Ferrari.
Kubica was in the paddock at Monza last weekend with his racing manager. He revealed that he does have other options away from Renault both in and away from Formula 1.