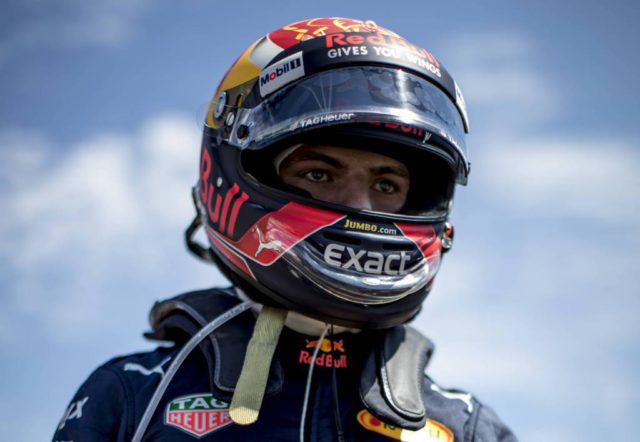 The Red Bull drivers Max Verstappen and Daniel Ricciardo are ready for the back-to-back starts at the legendary circuits Spa-Francorchamps and Monza.
The Belgian circuit is especially important for Verstappen as his fans literally flood Spa, drowning it in orange shirts and caps.
"I can't wait to get to Spa this year. I just love the track and it'll be nice seeing so many orange fans in the grandstands", Verstappen said.
"Spa is my favourite track of the year. You have to get everything right but when you get a good lap it's very rewarding. There is a good flow with the fast corners and of course the best moment is Eau Rouge where you go up the hill, even though it's easy full throttle in modern F1 cars it's still very nice when the underneath of the car touches the tarmac and then gets very light at the top of the hill. This year it's going to be a bit faster everywhere with the new cars which will be more challenging and more fun for sure."
"It definitely feels like a home Grand Prix for me because it's so close to the border and as there isn't a Dutch race at the moment a lot of Dutch fans are coming over. Already last year there were a lot of orange T-shirts and flags around the track which was very cool to see and makes it even more special."
"Then we're off to Monza straight after Spa. It's maybe not the most positive track for us in terms of top speed but it's always good to feel the atmosphere of the fans who are very passionate there."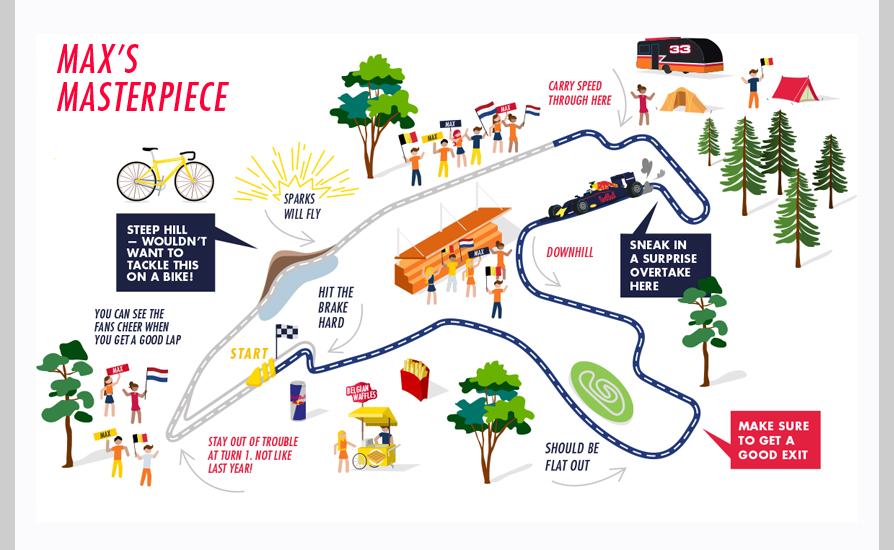 Verstappen: "It definitely feels like a home Grand Prix for me because it's so close to the border"
Daniel Ricciardo admitted his first memory of Spa is the win he took three years ago.
"When I think of Spa I always think of my win there in 2014. Of course it's more enjoyable when you win in dramatic fashion but at the same time winning is winning and even though I had a comfortable lead that year I could still feel the pressure. It's never as easy as it seems", the Australian commented.
"I really enjoy Pouhon. It's a fast, downhill and left-hand turn. That's probably my favourite corner. The Les Combes area you have to get right too as it's pretty important."
"Then the last corner is not very pretty at all but crucial for a good lap."
"It's a back to back race with Monza, so we'll be heading straight there. The atmosphere in Italy is pretty awesome. I normally like more technical tracks, but Monza is still fun. It's a track I've always enjoyed and it's quite unique."
"The drivers parade in Monza is always special as well. Everyone is shouting Ferrari, but it's still pretty awesome to experience it."
Lights on and away we go ✈️?? #givesyouwings pic.twitter.com/5YGB66IXor

— Red Bull Racing (@redbullracing) August 21, 2017