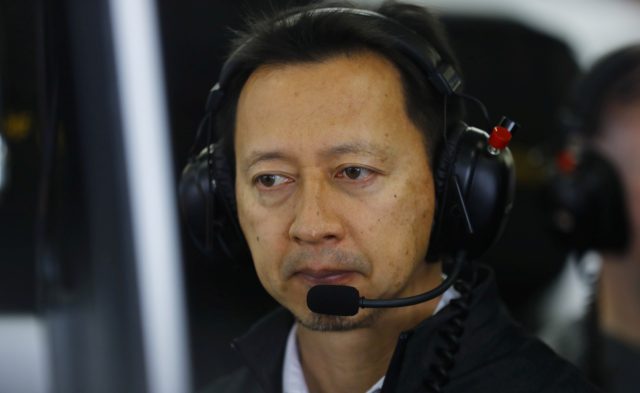 Honda is now performing at the level it hoped to achieve pre-season, according to chief Yusuke Hasegawa. Honda introduced a revised unit for 2017, after two challenging years. But an array of issues blighted the early stages of the season, amid a lack of reliability and performance.
It took until the dramatic Azerbaijan Grand Prix for McLaren to score points, though Honda's Spec 3 update, raced for the first time in Austria, has led to an improvement.
Stoffel Vandoorne made Q3 and took 11th in Britain. While Fernando Alonso captured sixth position in Hungary. Albeit at a venue which masks the MCL32's weaknesses.
Hasegawa feels that Honda is now operating at the level that it expected to demonstrate during pre-season testing in February. "Maybe the current level of performance is what we had to achieve at the beginning of the season," Hasegawa explained to RACER.
"At last we can achieve the level of performance we should have been at in Barcelona. It took around five months. From a normal technical development common sense point of view, to catch up that level in five months, we have to be proud of that.
"However, to match the Formula 1 calendar, it is too late. So I am half relieved and half very disappointed that we could not achieve this level at the beginning of the season."
Honda future in Formula 1 remains unclear. There are ongoing speculation that McLaren is seeking to extricate itself from the long-term partnership.
Honda had agreed a deal to supply Sauber for 2018. But the planned relationship was cancelled after Frédéric Vasseur took over as Team Principal.