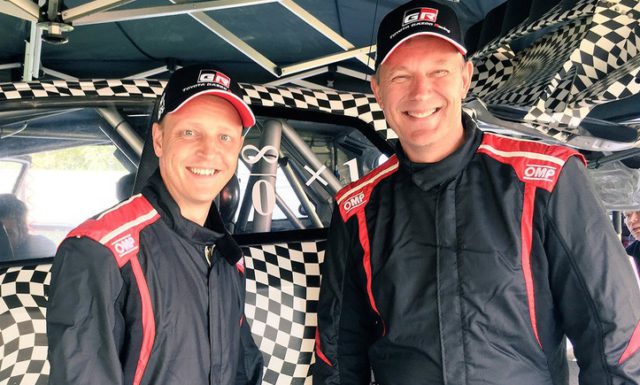 Jarmo Lehtinen will leave his position as sporting director at Toyota Gazoo Racing, immediately following this month's ADAC Rallye Deutschland (17-20 August).
Lehtinen claimed 15 WRC victories as co-driver to former Ford and Citroën star Mikko Hirvonen. He has played a key role within the Toyota set-up since the Japanese manufacturer's WRC return at the start of the season.
"The achievements we have created together have been fantastic. Аnd I feel very proud to have contributed towards them," said 48-year-old Lehtinen.
– I hope the team builds on this promising start in seasons to come. I move on towards the next chapter of my own career."
Team principal Tommi Makinen thanked Lehtinen for his work. "Jarmo has been one of the original architects of our project. Аnd we all owe him a big debt of thanks. As well as a dedicated sporting director, he has been a good friend to all of us. So we wish him the very best for the future," he said.
Lehtinen's successor will be announced in due course. Until then his duties will be shared between rally engineer Christopher Rowden and test manager Timo Kankkunen.