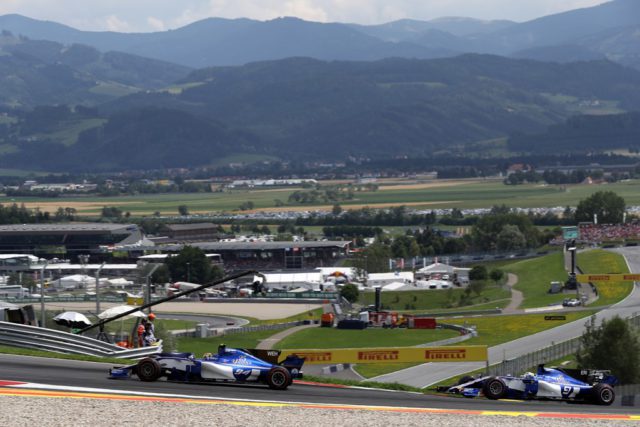 Sauber announced that the team signed a multi-year agreement with Ferrari. The long-time collaboration with the Scuderia as the engine supplier will continue with the latest power unit specification as of 2018.
Frédéric Vasseur, Team Principal, Sauber F1 Team:
"I am very pleased to confirm that we will continue to work with Scuderia Ferrari as our engine supplier in form of a multi-year agreement. The shared experience between our team and Ferrari has built a strong foundation, which will allow us to move forward swiftly and efficiently, also in terms of the development of the 2018 car."
The announcement comes only a day after the Swiss team confirmed the cancellation of its deal with Honda. There were major changes in the team lately, after the sudden dismissal of team principal Monisha Kaltenborn.
⚡️ "2017 Hungarian Grand Prix ?? Friday ?? Sauber F1 Team"https://t.co/UbEFRsQ1ig

— Sauber F1 Team (@SauberF1Team) July 28, 2017
The Swiss team celebrates in 2017 25 years since its arrival in Formula 1. Peter Sauber entered the championship in 1993 with his own car. He retired at the end of 2012 while passing the management to Kaltenborn. In July 2016 Longbow Finance bought the company and for almost a year she continued to lead the team. Frederic Vasseur took the position recently.
It`s practice day at the #HungarianGP – #FP1 starts in 2h – until then, here are some of our favourite moments from #mediaday #F1 #ME9 #PW94 pic.twitter.com/pY0EwKRgip

— Sauber F1 Team (@SauberF1Team) July 28, 2017