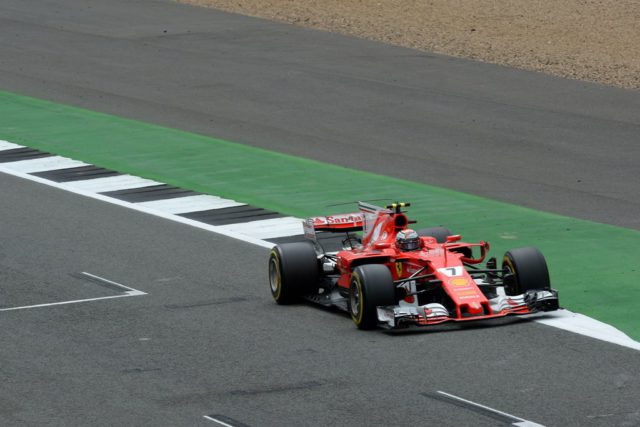 Ferrari suffered two punctures at the end of the British Grand prix. The Scuderia still got a podium with Kimi Raikkonen but Sebastian Vettel was only seventh. After that, the German driver's lead in the overall standings was cut to only 1 point.
Vettel defined his race at Silverstone as difficult.
"The brakes got fire on the grid and I think this is the reason why I had no grip at the start: they were too hot", the Ferrari star continued.
"During the last laps, after the problem with the front left tyre, I tried to get the car back and recover some points. It was difficult because I was stuck at the beginning behind Max [Verstappen]. But I am not the one to judge what happened between him and me. After that I think the pace was good, considering the fact that I was on the soft tyres. Valtteri [Bottas] was on other compound, the supersofts, so it was clear that he would have been strong. It was not a great day, but we'll see what happens in Hungary, on a different track."
The Ferrari drivers hope Hungaroring will suit SFH70 better
Raikkonen pointed out that his race was not going bad until a few laps before the end.
"I suddenly had the problem, my front left tyre let go with no warning. The air stayed in the tyre but the rubber part, came off. It's disappointing because without that issue the second place was secured, and we deserved a better result.
"We had made some changes to the car and they seemed to have improved the feeling. When it's like this you are confident and you can push. I hope that it will be a similar story in the future races. However, we were lacking a little bit of speed against our rivals. We did what we could but obviously, there's some work to be done to catch up the Mercedes in places like this. This is definitely not our strongest type of circuit. I'm interested to see what happens in the next race, I guess the Hungarian track should suit our car better."
"It just suddenly went"

Kimi puzzled by his tyre failure #BritishGP ?? #F1 pic.twitter.com/Tc47o44gIq

— Formula 1 (@F1) July 16, 2017