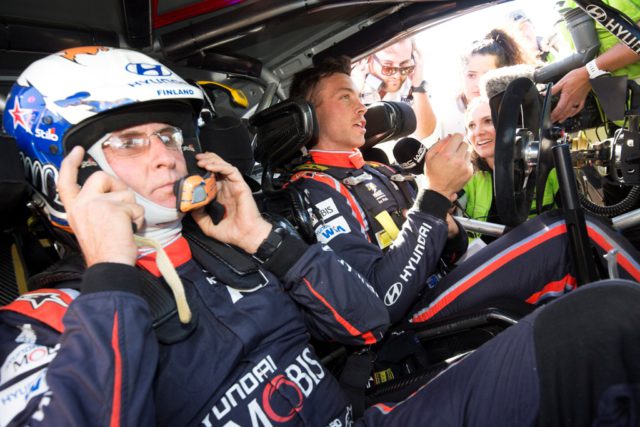 John Kennard will miss Rally Portugal, sixth round of the 2017 World Rally Championship. Hayden Paddon's co-driver had a hip condition, which worsened during the event in Argentina. After the fifth WRC round doctors advised Kennard to pass the next event in order to heal completely.
Seb Marshall will take Kennard's place next to Paddon. He will replace the Kiwi co-driver permanently when the New Zealander retires in the summer. This will happen after Rally Finland.
Kennard will still travel to Portugal and be part of the Hyundai team.
Paddon already has some experience with Marshall. In April they competed in the Sanremo rally in a Hyundai i20 R5.
Gutted not to be in our Hyundai i20 Coupe WRC @rallydeportugal but total confidence @sebmarshall & @HaydenPaddon will get the job done. #WRC https://t.co/jZZAvx4zJu

— John Kennard (@JKCoDriver) 8 May 2017