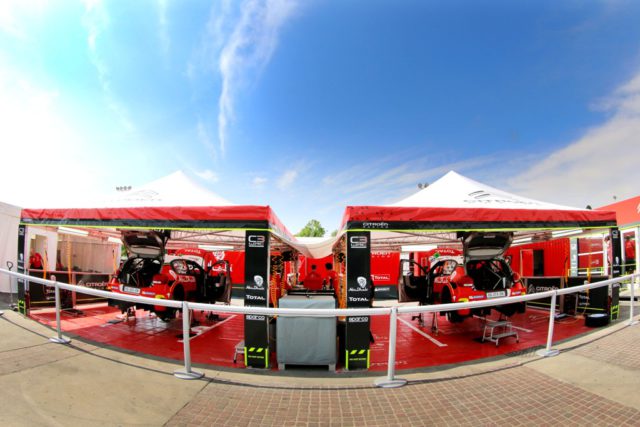 Since Monte-Carlo is not regarded as an exclusively tarmac rally, Tour de Corse will therefore see the 2017 World Rally Cars fight it out on this surface for the first time. Keen observers – especially the teams' engineers – will therefore be eager to compare the performances of the cars to keep defining a pecking order. With three different manufacturers winning the first three rallies, this season looks set to be a very open contest! The Citroen WRT would not be averse to bucking the trend by racking up a second consecutive win. In order to maximise its chances, the team is entering three C3 WRCs for the first time. Kris Meeke, Craig Breen and Stéphane Lefebvre are all nominated to score points in the Manufacturers' World Championship, bearing in mind that only the two highest-placed cars can actually earn points.
Yves Matton, Citroen Racing Team Principal, said:
"For a French manufacturer, the Tour de Corse is clearly a very special event. In order to try and secure Citroen's ninth win at the rally, we are entering three C3 WRCs for the first time this season. This means we can adopt a calmer approach to our race management and our young drivers will have a bit more freedom to define their strategy. After contesting last year's rally, Kris and Craig will be able to use their experience since the itinerary is almost identical. Kris showed his potential on this surface and I think that he'll be able to challenge at the front. Given that he didn't race here last year, it wouldn't be surprising if Stéphane was slightly off the pace. But he is very motivated to well at his home round!"
Postcard live from #WRC #TourdeCorse recce, driving a @GroupePSA car ? pic.twitter.com/9eQ6ucS6gP

— Yves Matton (@Yves_Matton) 4 April 2017
Technical director Laurent Fregosi added:
"One of the things we learned from Rallye Monte-Carlo was the need to work on the suspension. During the four days of testing scheduled in Corsica last week, we therefore focused on this point, without however overlooking the other key areas, such as the differential mapping or the mix of tyres. At the end of the sessions, when we compared the initial set-up and the one defined during the week, the drivers highlighted the progress we had made. We now need to turn that progress into competitive results!"
The goals are different for the three drivers.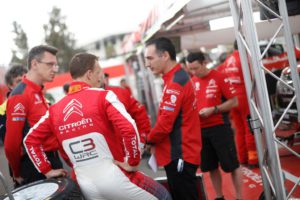 Boosted by his win in Mexico, Kris Meeke will be looking to confirm the potential shown in last year's rally
After a puncture put him out of contention for the win, the British driver set a series of excellent stage times, which suggest that he will be challenging among the frontrunners this year.
"For sure, we won in Mexico, but the Tour de Corse is a completely different kettle of fish. For me, this rally is the ultimate challenge on tarmac. Last year, I really enjoyed the stages and I would've been in contention for the win had I not made a minor mistake. I can't say that I come into the rally full of confidence, but I'm very pleased with the work done in testing. We have a good car, with consistent handling. In the rally itself, we'll see if we are close to our full potential. I can't wait to get started, I'm expecting it to be very close at the front."
Fifth overall last October, Craig Breen will also be able to call upon his experience and aim for an even better result
"I was surprised to learn that I'm the team's most experienced driver at this rally! It's true that I know the Tour de Corse very well and I really love racing here. There are some similarities with conditions in Ireland, like the unpredictable weather and the uneven surface of the roads, which are sometimes in poor condition… Last year, I had a good feeling on my first tarmac rally in a WRC. This year, I hope I'll be able to put together a series of stages with a good level of confidence. It really is all about confidence with these new cars! If I can manage to do that, then we should secure a good result."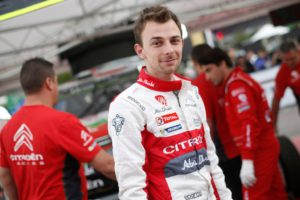 The situation will be different for Stéphane Lefebvre, who has only competed here once before in a WRC
The young Frenchman will therefore need to fine tune his knowledge of the roads before testing himself against the top drivers.
"Like Monte-Carlo or Finland, the Tour de Corse is one of the WRC's unmissable rounds. I don't have particularly fond memories from my appearance here in 2015. It was hell on earth with all the rain! I therefore still see myself as a rookie and I know that my lack of experience may be difficult to overcome. But I'll be giving it 100% to try and secure the best result possible. Testing helped me to fine tune my driving on tarmac. The C3 WRC handles a little bit like a track racing car."