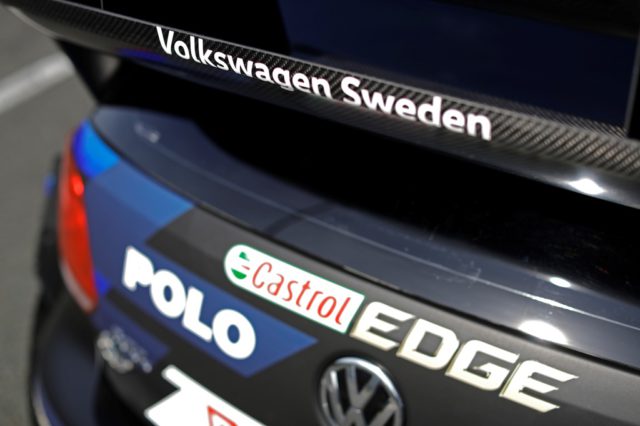 Volkswagen Motorsport presented its 2017 customer racing programme. One of the main points in it is the development of the Polo R5. The company is also expanding the technical support it offers on the Rallycross scene. And will continue its long-term commitment as engine partner in Formula 3. The transformation from works team to customer-oriented manufacturer of motorsport cars requires structural modifications and new processes.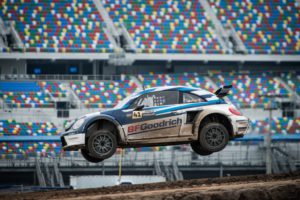 "I can sense that the employees are extremely committed and motivated as they tackle the new challenges," said Volkswagen Motorsport Director Sven Smeets. "We are concentrating on new projects, such as the development of the Polo R5 and the cooperation with Volkswagen Sweden and Petter Solberg in the World Rallycross Championship. Plus, we are also working hard on established and successful projects like Global Rallycross in the USA, TCR with the Golf GTI, and Formula 3. Furthermore, there is customer interest in running the tried-and-tested Polo R WRC at various rallies. Our to-do list is very full."
Development work is underway on a new rally car in the R5 category for customer racing teams
The development of this four-wheel drive car will incorporate all the experience of twelve titles in WRC. The car will undergo its first tests over the course of the year, while the development sees Volkswagen Motorsport continue its cooperation with group brand Skoda. The compact 1.6-litre turbo engine, which generates about 280 hp and is already in the Fabia R5. Now it is optimised. Furthermore, plans are afoot for the 2016 Polo R WRC to be run by customer teams.
Volkswagen Motorsport is looking forward to cooperating with two big names in the world of motorsport. In Global Rallycross (GRC), the existing close partnership between Volkswagen of America and the Andretti Autosport team will expand. The goal is defending the title from last season. GRC champion Scott Speed and US superstar Tanner Foust will again be the men at the wheel of the two 560-hp Beetles. At the initial tests in mid-January in Phoenix (Arizona), Speed and Foust completed roughly 350 kilometres with the modified chassis for 2017. Visually, the successful Beetle is virtually the same. They passed only small aerodynamic modifications.
Volkswagen also lines up with a dream team in the FIA World Rallycross Championship (WRX).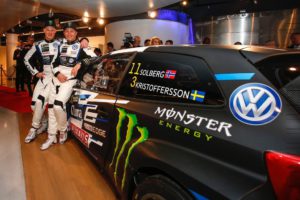 No less than rally legend Petter Solberg and rising star Johan Kristoffersson will start for Volkswagen Sweden in the WRX in 2017
The Norwegian superstar and the young Swede will have two 570-hp Volkswagen Polo GTI Supercars. Petter Solberg's team will be responsible for running the cars, while Volkswagen Motorsport will provide technical support.
We enjoyed a press photo shooting with the 2017 #Volkswagen Golf GTI TCR @ Circuit Mallorca. Looking forward to the pics! #WhatWeDidOnSunday pic.twitter.com/KOq27KF0n8

— VolkswagenMotorsport (@VolkswagenRally) 27 March 2017