This year's route of Rallye Monte Carlo, whilst more compact, actually spans five French departments – the Alpes de Haute-Provence, Hautes Alpes, Drôme, Isère and Alpes Maritimes – and once again promises to provide plenty of difficulties and uncertainty. In fact, almost 47%of the stages have been revised, whilst Thursday evening's stages, held after nightfall, are completely newthis year. The Valdrome – Sigottier (20.04km) and Curbans – Piegut (18.47km) stages, held on Friday's leg, are also brand new for 2019.
With the weather always changeable at this time of year, where conditions can be radically different from one side of the mountain to the other, this year's rally is certain to be a huge challenge once again. Monte-Carlo is often described as being all about "tyres and drivers". More than anywhere else, perhaps, it is critical to make the right call on tyres and to be genuinely at one with your car, so that you can anticipate its reactions to the constantly changing grip levels provided by the roads.
Recce time for the @rallyemontecarl#MichelinWRC #RallyeMonteCarlo pic.twitter.com/epruLQ2Uqy

— Michelin Motorsport (@Michelin_Sport) January 22, 2019
Meanwhile, the six-time world rally champion Sebastien Ogier answered a few questions as he talked to us about his special relationship with Monte.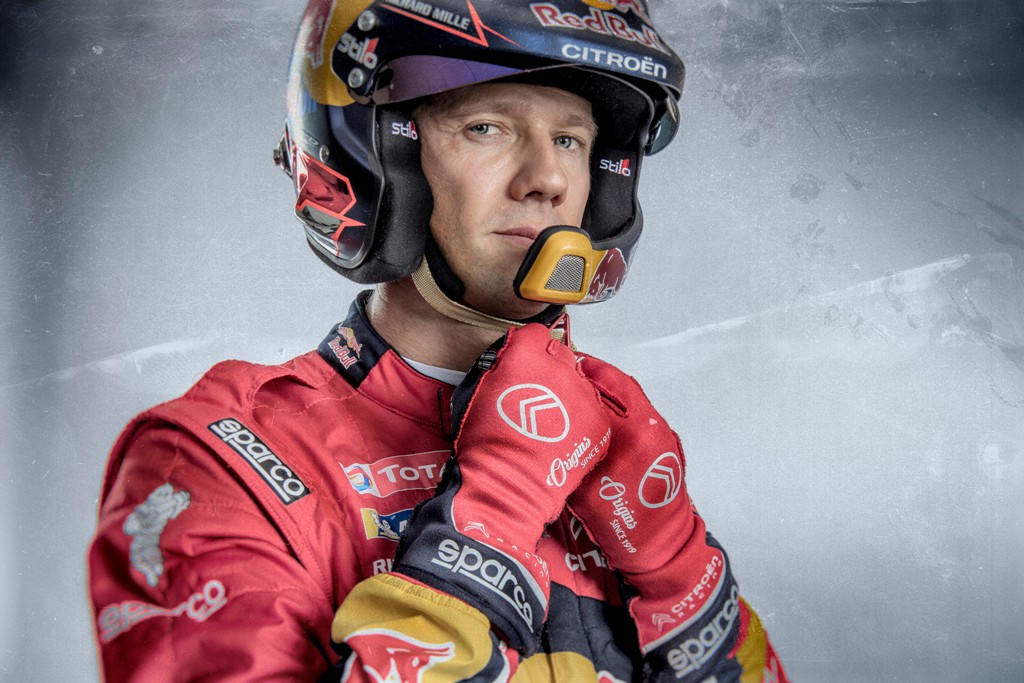 What's your favourite stage?
I've often really enjoyed Col du Perty – Col Saint Jean. Although it's not being run in its usual configuration this year, the test that finishes in Laborel, which was held last year in really heavy rain, should be a fantastic stage.
What about your favourite memory?
That's a tough question because I have lots of good memories. I guess I would have to say the first time I won the rally in 2009, because it was my first major international win.
And your worst memory?
That would be in 2012, with the S2000. We were on course to finish sixth overall, a fairly exceptional performance up against the WRCs, but we pushed perhaps a bit too much, given the huge crash that ended our race!
Which "spectator spot" would you recommend?
On the St Léger les Mélèzes stage, the finish is always nice, provided you stay within the authorised areas and follow the instructions of the stewards. There are some really fast and spectacular stretches because generally speaking, we come into that section with studded snow tyres, whereas it's invariably pretty dry.
Which part of the rally you prefer most?
When we drive onto the final podium in front of the Palais Princier! Monte-Carlo has a very special atmosphere as the opening rally of the championship. And often, it's such a tough race that you feel pleased just to make to the end, so when you manage to win it, it's even more special. Having said that, it's still the feeling in the car that is the most enjoyable. This is especially true when you start a stage knowing you have the right tyres to express yourself, because it's not always the case.
Do you prefer it when the road is wet, damp, icy or covered in snow?
I really like it when there is a bit of mix, with changes in grip levels and you have to adjust your pace, because that's when you can really make a difference.
Citroen secrets
Whilst competing for Citroen Racing in the WRC, Sébastien Ogier and Julien Ingrassia made their first appearance at Monte-Carlo in 2009, when the rally was part of the IRC, in a Peugeot 207 S2000. It proved to be a very successful one-off outing! Julien Ingrassia recalls…
"We had been selected by BFGoodrich to take part in our home round of the IRC. We had just been crowned Junior world rally champions. But we were still in the early stages of our career. We therefore initially decided to focus on consistency, before gradually upping our pace and claiming our only stage win of the weekend on the snow-covered roads on Montauban sur l'Ouvèze – Eygalayes. That moved us into the overall lead."
"We had literally overtaken Freddy Loix, side by side, as we started to climb the Col Saint Jean, just after the village of Laborel, which you don't see very often in rallying! But we still had to get over the famous Col de Turini at night. I can still see us realising in the dark at Lucéram that we had claimed our first international win! As the job wasn't over for the co-driver, however, it was only much later that I was really able to savour the moment, when it hit me that a year or two earlier, I was still just a fan with my mates, sleeping in the car at night on these same stages!"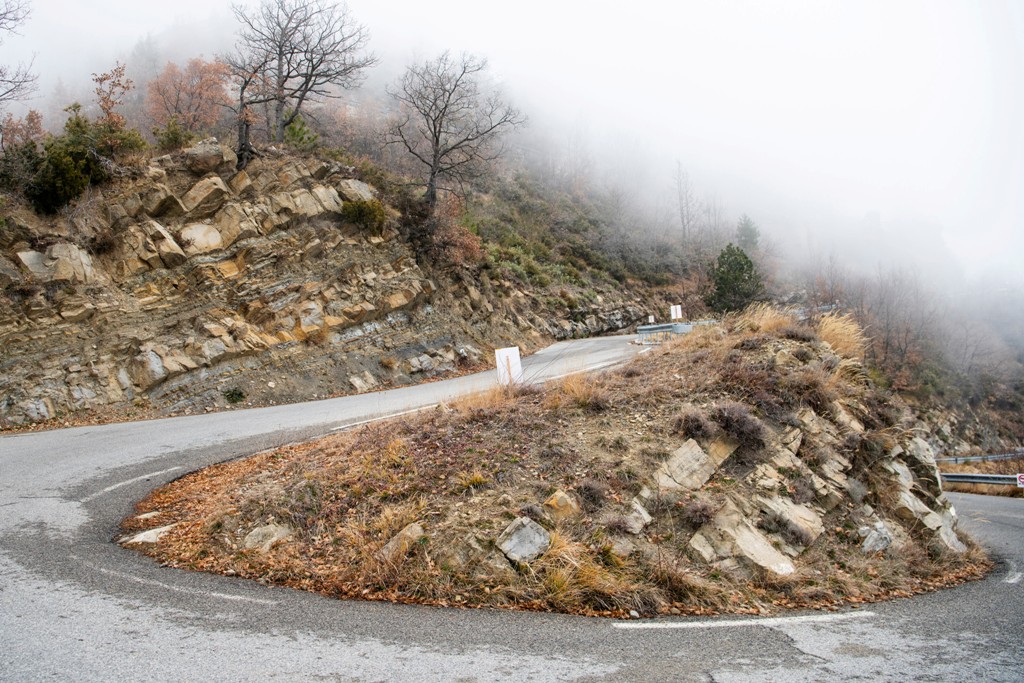 Numbers
16 timed stages covering a total of 323.83 km
43 the maximum number of Michelin tyres that may be used per car, chosen from 24 super soft-compound slicks (Pilot Sport SS6), 20 soft-compound slicks (Pilot Sport S6), 12non-studded snow tyres (Pilot Alpin A41) and 24 studded snow tyres (Pilot Alpin A41 CL)
7 the number of wins recorded by Citroen at the Rallye Monte-Carlo (2003, 2004, 2005, 2007, 2008, 2012 and 2013)
1 hr 10 mins at the latest before the first car on stage, the safety crews (Simon Jean-Joseph-Jack Boyère for Sébastien Ogier-Julien Ingrassia and Mikko Heikkila-Jan Lonegren for Esapekka Lappi-Janne Ferm) are allowed to complete the stages. Equipped with a copy of their crew's pace notes, they describe the condition of the road, something which is critically important at Monte-Carlo.
"@sebastienLoeb's testing – 2019 @OfficialWRC #RallyeMonteCarlo #HMSGOfficial – Michelin Motorsport" : https://t.co/WGWvsrD85A via

— Michelin Motorsport (@Michelin_Sport) January 21, 2019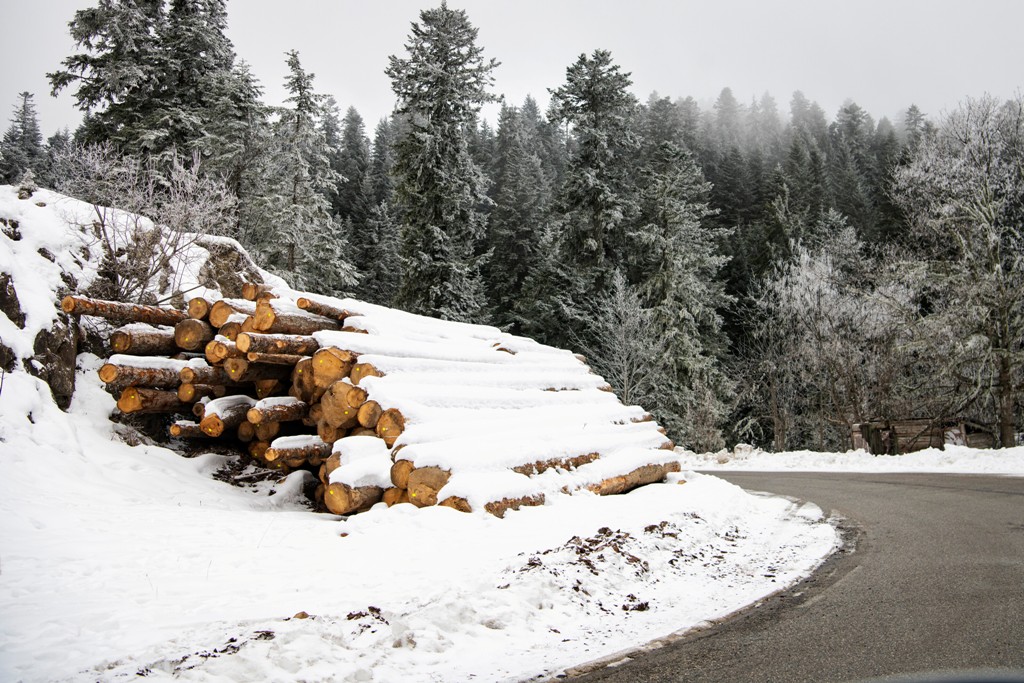 Rallye Monte-Carlo schedule
Thursday 24 January
10.00am: Shakedown (Gap)
6.50pm: Start day 1 (Gap – Place Desmichels)
7.38pm: SS 1 – La Breole – Selonnet (20,76 km)
8.41pm: SS 2 – Avançon – Notre Dame du Laus (20,59 km)
9.41pm: Flexi service A (Gap – 48 mins)
Friday 25 January
7.30am: Start day 2 and service B (Gap – 18 mins)
9.11am: SS 3 – Valdrome – Sigottier 1 (20,04 km)
10.14am: SS 4 – Roussieux – Laborel 1 (24,05 km)
11.37am: SS 5 – Curbans – Piegut 1 (18,47 km)
12.27pm: Service C (Gap – 33 mins)
2.23pm: SS 6 – Valdrome – Sigottier 2 (20,04 km)
3.26pm: SS 7 – Roussieux – Laborel 2 (24,05 km)
4.49pm: SS 8 – Curbans – Piegut 2 (18,47 km)
5.44pm: Flexi service D (Gap – 48 mins)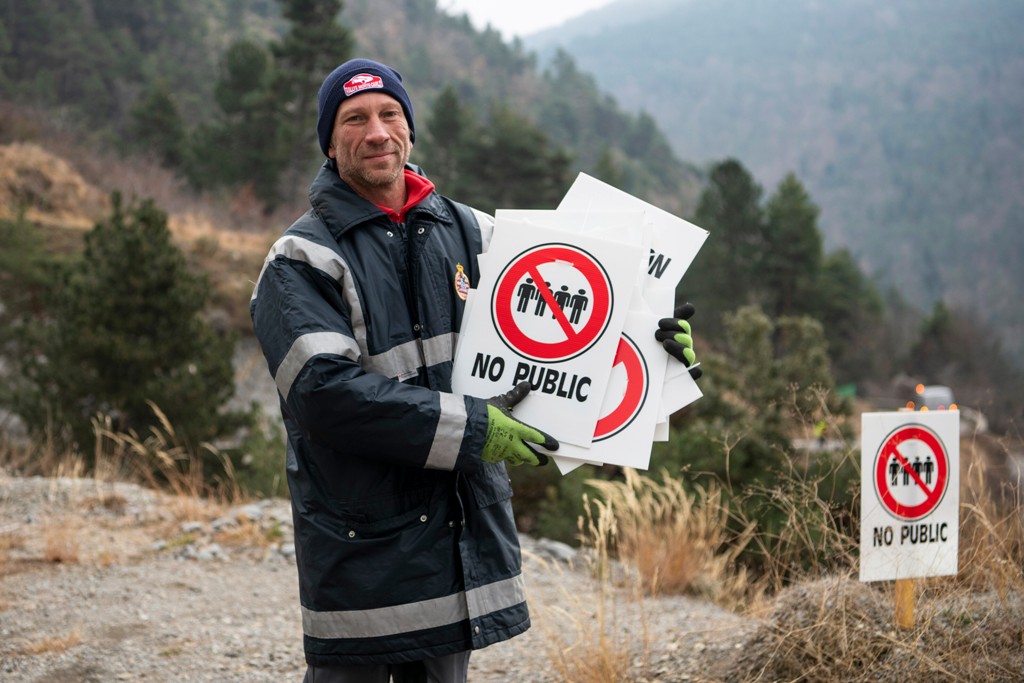 Saturday 26 January
7.37am: Start day 3 and service E (Gap – 18 mins)
8.48am: SS 9 – Agnières en Devoluy – Corps 1 (29,82 km)
10.06am: SS 10 – St Léger les Mélèzes – La Batie Neuve 1 (16,87 km)
11.21am: Service F (Gap – 33 mins)
12.47pm: SS 11 – Agnières en Devoluy – Corps 2 (29,82 km)
2.08pm: SS 12 – St Léger les Mélèzes – La Batie Neuve 2 (16,87 km)
3.18pm: Service G (Gap – 48 mins)
8.06pm: Parc ferme (Monaco)
Sunday 27 January
6.22am: Start day 4
8.20am: SS 13 – La Bollène Vésubie – Peira Cava 1 (18,41 km)
9.08am: SS 14 – La Cabanette – Col de Braus 1 (13,58 km)
10.55am: SS 15 – La Bollène Vésubie – Peira Cava 2 (18,41 km)
12.18pm: SS 16 – La Cabanette – Col de Braus 2 – Power Stage (13,58 km)
1.58pm: Parc ferme (Monaco – Quai Albert 1er)
3.00pm: Prize giving (Monaco – Quai Albert 1er)