The 2019 motorsport year will begin in Africa for Audi Sport ABT Schaeffler. On Saturday, January 12, the second Formula E race of the season will take place in Marrakesh (Morocco). Following two top-ten finishes at the season opener in December, Daniel Abt and Lucas di Grassi now aim to up the ante in the Audi e-tron FE05.
Abt and Di Grassi showed strong fightbacks to eighth and ninth place scoring their first points. However, following eight consecutive podiums last season, they went home without a trophy this time. "At the first race weekend in Riyadh, we clearly saw how high the level is and how strong the competition is in Formula E. We learned a lot and took a lot of homework with us to Germany," says Head of Audi Motorsport Dieter Gass.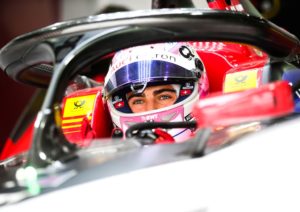 Accordingly, the preparation for the second of the 13 round championship was intensive. On the day following the race in Riyadh, Nico Müller, who supports the team as a test and development driver, collected valuable data. The engineers in Neuburg analyzed and evaluated the data. "Everyone back at home has been very busy making sure we improve and optimize all areas to allow us to be back on track. Our goals are unchanged and aim to be fighting for wins and podiums at each race – starting in Marrakesh," says Allan McNish, Team Principal of Audi Sport ABT Schaeffler. As before any race, the team's preparation again included work in the simulator.
All the best for 2019! #OwnEverySecond #ABBFormulaE #FormulaE #etron #ProgressFeelsElectric pic.twitter.com/qMbYNR2yjw

— Audi Formula E (@audiformulae) January 1, 2019
In January 2017, during the third Formula E season, Morocco made its first appearance on the race calendar
The round back then took place in conjunction with the "COP22" UN Climate Conference. It was in Marrakesh at the same time. The 2.971-kilometer "Circuit International Automobile Moulay El Hassan" features a mix of a permanent race track and public roads. Popular with photographers are some of the angles that include the snow-covered Atlas Mountains in the background.
"The chaotic race day in Riyadh provided us with a really tough start to the season – but that's history now. We're travelling to Morocco with self-confidence, optimism and we are fully motivated," says Lucas di Grassi. "The competition in Formula E this season is fiercer than ever before. We're happy to tackle this challenge and are going to deliver a stronger performance in Marrakesh."
Besides Santiago de Chile and Riyadh, Marrakesh is the only venue in Formula E history at which the Audi Sport ABT Schaeffler team has not been on podium to date.
"Marrakesh is a race with a unique character and totally different track characteristics than Riyadh. The cards are being reshuffled," says Daniel Abt. "After round one, we had time to concentrate on working on our performance and procedures. I have every confidence in the whole squad that in Marrakesh we're going to have a different showing than we did at the season opener."
Looking very much forward to having @nico_mueller and @JamieGreen_ testing our Audi e-tron FE05 in Marrakesh! #OwnEverySecond #ABBFormulaE #FormulaE #MarrakeshEPrix #etron #ProgressFeelsElectric pic.twitter.com/Z8ym7hgBak

— Audi Formula E (@audiformulae) January 7, 2019