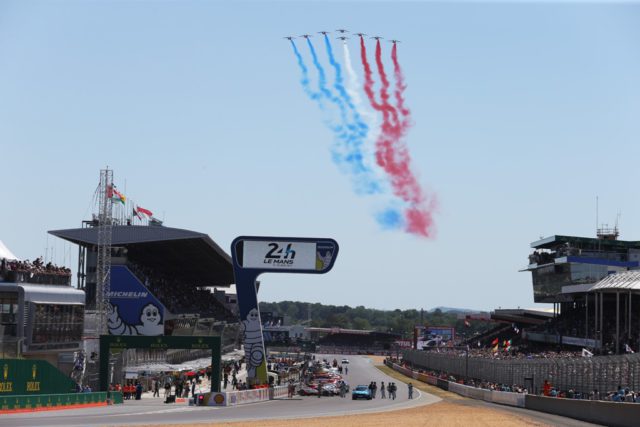 Next year's 24 Hours of Le Mans will be the grand finale of the FIA WEC 2018-19 Super Season and the culmination of the championship from now on. The ACO will announce the names of the teams to line up on the grid – sixty slots plus ten reserves – in two stages, on 11th February and 1st March 2019.
The Super Season is the reason for the change in the announcement of entries for the 2019 24 Hours of Le Mans
This race will be the culmination of the 2018-2019 season which started this May in Spa. It also paid a first visit to Le Mans on 16/17th June before races at Silverstone, Fuji and Shanghai in 2018. As the calendar turns to 2019, the championship will also be visiting Sebring and Spa once again, before concluding in the Sarthe region of France.
Among the 60 competitors will be the full-season entrants of the WEC, plus the traditional recipients of invitations. These invitations reward championship results in the European Le Mans Series (4), the Michelin Le Mans Cup (1), the Asian Le Mans Series(4), the WeatherTech SportsCar Championship (2), and of course at the 24 Hours of Le Mans 2018.
Teams wishing to take up one of the remaining places on the 2019 Le Mans grid will be able to apply from 20th December until 31st January 2019.
The ACO will announce first fifty teams on 11th February, followed by another ten teams on the grid and ten reserve teams on 1st March.
[ @24hoursoflemans 2019 – 200 days until the race ]

Prepare for a surprise as the poster is unveiled before your ?!
Countdown to the @FIAWEC #SuperSeason #GrandFinale pic.twitter.com/sORtqOwNvJ

— 24 Hours of Le Mans (@24hoursoflemans) November 27, 2018