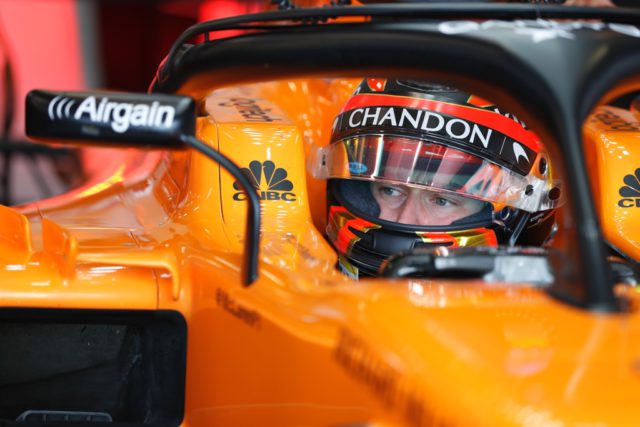 Stoffel Vandoorne will race in Formula E as a driver for the HWA RACELAB team. He will be the teammate of Gary Paffett.
"I am honoured that HWA have signed me for their Formula E programme. HWA are such a great team with a long and successful history in motorsport. All the people I've met so far are really passionate about racing", said Vandoorne, quoted by fiaformulae.com.
"Also, it's great to work alongside such an experienced driver as Gary Paffett. I am pretty sure that we will benefit from each other during the season."
"It won't be easy. My objective is, therefore, to become competitive in the series as soon as possible and to make a good impression."
The 26-year-old Belgian driver started racing in single-seaters in 2010. In 2014 he was in GP2 and won the title in the series a year later. Vandoorne replaced the injured Fernando Alonso in the 2016 Bahrain Grand prix. His first full season in Formula 1 was in 2017 and he is leaving McLaren at the end of the current one.
Stoffel Vandoorne joins HWA in Formula E
"Stoffel has demonstrated his talent and his speed not only in Formula 1, but also in the 2015 GP2 which he won by a wide margin," said the CEO of HWA AG Ulrich Fritz.
"In Stoffel and Gary, we have two Formula E rookies on our team, which in any case is making its own debut in the electric series… we all have a lot to learn together," he admitted."
"However, Gary and are Stoffel outstanding racing drivers who have a wealth of experience gained in Formula 1 and in the DTM…both know how to work in collaboration with the engineers to develop and fine-tune a new racing car."
"These are precisely the sort of strengths that will count for a lot in our first Formula E campaign. It gives me confidence that we and our two drivers are well prepared for the challenges ahead."
Super excited to join HWA in Formula E and start this new challenge together! And it's straight to business! Testing starts tomorrow here in Valencia! pic.twitter.com/NE3U7Hzmm5

— Stoffel Vandoorne (@svandoorne) October 15, 2018