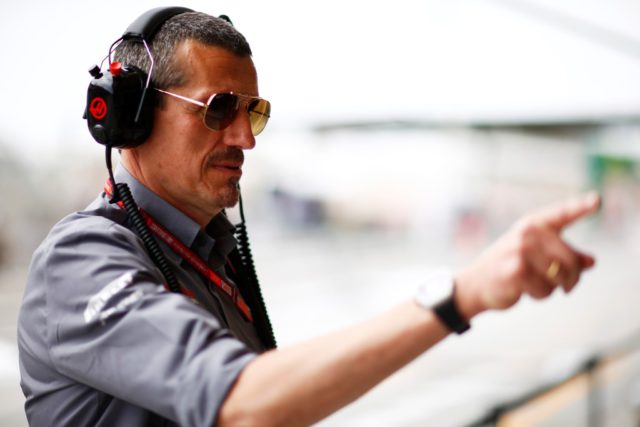 The battle for the top of the midfield in the 2018 FIA Formula One World Championship remains hot, with Haas F1 Team in the thick of a fight that pits the third-year American outfit against industry stalwarts Renault and McLaren. Fifteen rounds into the 21-race Formula One schedule, Haas F1 Team is fifth in the constructors' standings with 76 points, 15 points behind fourth-place Renault with an 18-point advantage over sixth-place McLaren.
But in the absence of points in Singapore, valuable knowledge in regard to tire management was gained that can transfer to Sochi, where Haas F1 Team drivers Romain Grosjean and Kevin Magnussen each have scored point-paying results. Grosjean finished eighth in 2016 and Magnussen has two top-10 efforts – a fifth-place drive in 2014 and a seventh-place run in 2016.
Team principal Guenther Steiner previews the Russian Grand prix.
The same tire compounds you ran in the most recent race in Singapore are the same compounds you'll have in Sochi. It seemed that getting a handle on how each of these compounds would perform proved difficult. Despite your struggles in Singapore, do you feel that experience has you better prepared for Sochi?
"For sure we learned something, but still, at Sochi the surface is different, so we still have more learning to do. Singapore was at least helpful to have a baseline."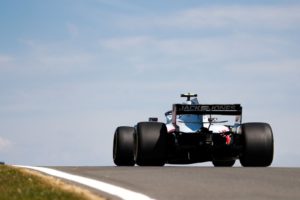 Heading into Singapore, there was some trepidation because it was a tight and twisty track that didn't suit the Haas VF-18 as well as other circuits. Does the Sochi Autodrom allow for a return to the style of race track that better suits your racecars?
"I wouldn't say that Singapore was bad for the car. Obviously, we qualified eighth and 16th. Sixteenth is not ideal, but sometimes this can happen, and eighth is not a bad result. The race went how it went. It was mainly down to the hypersofts, which we had to start Romain on. Then we got caught in traffic and overtaking was very difficult. I'm pretty confident we can do well in Sochi – what we have been doing up to now in the season."
The fight for the top of the midfield seems to have ramped up of late. Renault is fourth and Haas F1 Team isn't that far behind in fifth, but McLaren and Force India have cut the gap to each of you. How would you describe the current midfield battle?
"It's very tense. As we all know, Renault filed a protest against us to take some points away, which we've appealed. That gives you a good indication of how tense the battle is. The other teams are trying to get as many points as possible. (Fernando) Alonso did very well in Singapore to catch up. Force India, like us, didn't score, so it's all open."
There has been talk of allowing teams to field a third car for young drivers. Considering that there is limited testing and that no driver likes to give up their seat during a practice session, is a third car the best way to help develop young talent?
"I'm not in agreement with a third car because it could confuse the whole picture. It would be very difficult to understand for the fans and new spectators that sometimes a third car could run. It would distort the actual championship, in my opinion. I think we need to sit back and come up with a better idea."
SUNDAY. ?

Are you ready for the #RussianGP? pic.twitter.com/9zSvxtNw25

— Haas F1 Team (@HaasF1Team) September 24, 2018
While it's only talk, would Haas F1 Team ever be in a position to field a third car or, more specifically, would Haas F1 Team ever want to field a third car?
"As it stands, we have no interest to field a third car. If somebody comes up and pays for it, yes we can consider it. Until that happens, there is no thinking about a third car for us."
Formula One recently released concepts of the direction of car design for 2021. Granted, a lot can change between now and then, but what were your initial thoughts, and did you see elements that you feel can help bridge that gap between the midfield and the big three of Mercedes, Scuderia Ferrari and Red Bull?
"The gap can just be bridged with a budget cap. Whatever we design, that will not bridge the gap. Whatever design you propose, people with more resources and more money can just do more work, and more is better in the end. It will not bring the field together."
While 2021 is still a ways off, 2019 is not. How is development of next year's car going? More specifically, how much of a departure is next year's car – where there's a simplified front wing with a larger span, simplified brake ducts with no winglets, and a wider and deeper rear wing – to this year's car?
"Our development is going well. Maybe some of the other teams have got even better development, but I don't know that. We are happy with our rate of development as it stands now. The scope of work is the same – to make the best car possible with the regulations you're given. Our team is working hard to achieve that."