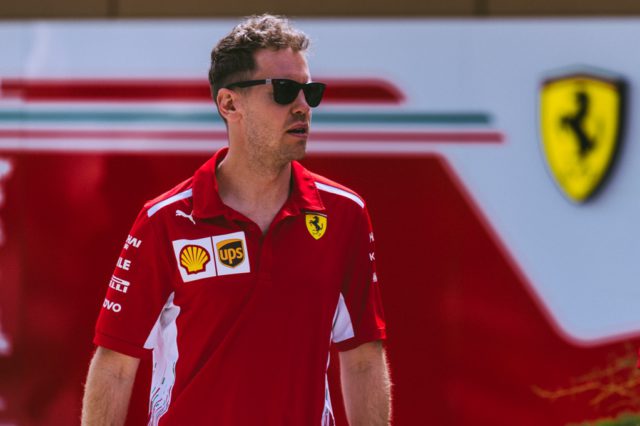 Sebastian Vettel has been given a three-place grid penalty for impending Carlos Sainz Jnr during qualifying, the Austrian Grand Prix stewards have announced.
The penalty will drop Vettel from third on the grid to sixth. Kimi Raikkonen moves up to third. Vettel has also recieved one penalty point on his licence, which means he now has a total of three for the current 12-month period.
Obviously I wasn't meaning to block him or ruin his lap," said Vettel. "I was looking in the mirror, I was finishing my lap. I checked my mirrors, I could see anything, after turn one I checked again, there was nothing to see. By then it was side-by-side so fair enough.
"Fortunately it didn't make a difference for him. The problem is the mirrors, we don't see straight back. It's the same for all of us. It's to do with where the mirrors are. They are more or less in the same place for all of us.
Stewards decision:
"The stewards reviewed the video evidence, team radio and heard from the driver of car five (Sebastian Vettel), the driver of car 55 (Carlos Sainz) and team representatives.
Car five had just finished a push lap and was on an in lap, travelling quite slowly into and around turn one, on the racing line. The driver conceded that he had passed car 55 between turns seven and eight but assumed it had pitted after. However, car 55 was actually commencing a push lap. And it closed on car five rapidly along the pit straight and into turn one.
During evidence, the driver of car 55 stated that he felt the driver of car 5 was completely unaware of his approach. This was confirmed by the driver of car five. He stated he was unable to see car 55 in his mirrors. And that his team had not informed him of its approach, by radio. The latter was confirmed by the team representative.
It is the belief of the stewards that notwithstanding the absence of a radio call, the driver of car five, being aware of the issue of rear vision with his mirrors, should not have been so slow and on the racing line, during a slowdown lap in qualification.
Having reviewed all alleged impeding incidents since the beginning of 2016, the penalty of a drop of three grid positions is consistent with all other similar incidents."