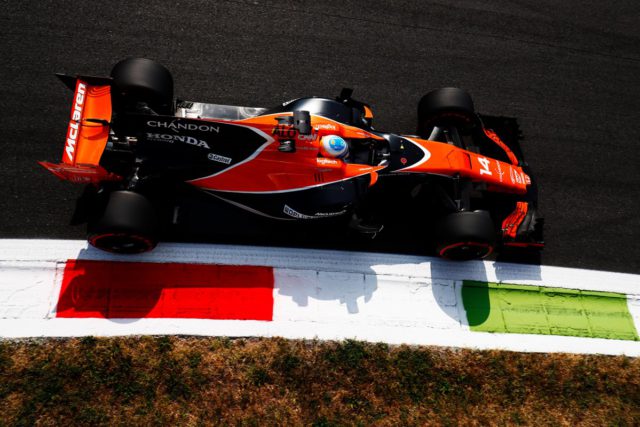 Fernando Alonso will take a 35-place grid penalty for the Italian Grand Prix. Honda has fitted a seventh ICE, seventh MGU-K, ninth turbocharger, ninth MGU-H, sixth energy store and fifth control electronics.
Red Bull drivers Daniel Ricciardo and Max Verstappen, as well as Toro Rosso in Carlos Sainz, will take also grid penalties.
Verstappen and Ricciardo will take 15 and 20-place penalties respectively as Renault brings in new engine elements. Ricciardo has taken his fifth V6, fifth turbo and sixth MGU-H, which should equate to 20 places.
Verstappen is using his fifth V6 and fifth MGU-H. As it is the first time he has breached the limit of four examples of each element, he will get a 15-place penalty.
Sainz will take 10-place penalty. Carlos has his fifth MGU-H, which will represent a 10-place hit. It is the first time he has taken a fifth element.
"It's no secret Singapore is a circuit we're strong on," Ricciardo said on Thursday. "I don't want to take any risks in Singapore and risk racing with an old engine or something.
"If we have to be strategic about it, then we will. We're not in a comfortable position now to be taking any risks with the reliability, so we'll play it safe."