Jean-Eric Vergne made a perfect race in his home Formula E round. The Frenchman won on the streets where he grew up with a clean and devoted drive.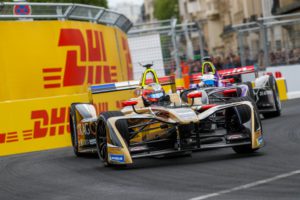 "To get through to Super Pole and be on Pole Position for the start of the race was an amazing feat. Winning my home race in Paris is one of the most incredible feelings I have ever experienced. This victory was the best of my career, the car and the team were perfect all weekend long. We were fighting so hard on the circuit for the first half of the race before the pit stops. The pressure was really on for the team when we made the stop, but everything was perfect, from start to finish. Thank you to the team and to the fans who came to support me at home", Vergne commented.
"I am really happy with the job we did and rest assured, we will continue to work just as hard for the rest of the season."
Winning my home race in Paris is simply the best win of my career, can't describe it in other words…
Merci a tous les Parisiens pour votre support!!! #ParisEPrix #ABBFormulaE #JEV25 pic.twitter.com/dSlYpu6G6b

— Jean-Eric Vergne (@JeanEricVergne) April 28, 2018
His teammate Andre Lotterer ran out of energy four turns before the chequered flag.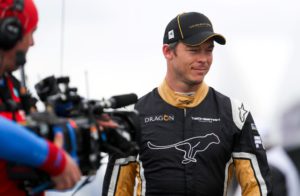 "It was so close to our second 1-2 in Paris. We knew that we were going to have to take a bit of risk with such a tight track, so we did. We fought hard until the very end but ran out of energy. It was so marginal, I hit the limit just before T10 and my next regen spot, if I would have hit the regen just a little bit before, it would have allowed me to go through T12 and I would have made the race and get that second place", he explained.
Jean-Eric Vergne made a perfect race in his home Formula E round
"It's the first time that this has happened to me, and it's another learning experience to take on board. It was unfortunate that I had contact with Sam [Bird] at the last moment when I ran out, I tried to get out of the way but as he came with such a speed difference, it just wasn't possible. I thought he was going to the outside line, so I went for the inside. I've had the same situation happen to me in the past, but reversed, in the first race of the season and its part of Formula E and it happens.
"It's a shame for the whole team as those extra points would have been good, but we still come away with 36 points for the team and the championship lead heading into the next race in Berlin, my home race."
Best way to finish an incredible #ParisEPrix? With a little ? pic.twitter.com/3StBZV76mL

— TECHEETAH (@TecheetahFE) April 28, 2018