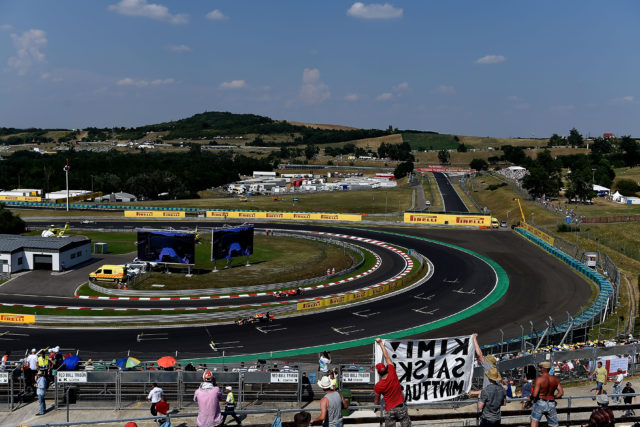 Located less than 20 kilometres northeast of Budapest, the Hungaroring is famed for hosting the first Formula One grand prix behind the old Iron Curtain in 1986. Ever-present on the F1 calendar since, the Hungaroring has also become a popular venue for world touring car racing, particularly since the emergence of Norbert Michelisz as a local hero and especially following his pole-to-flag victory in 2015. Resurfaced for 2016 with re-profiled kerbing to boot, the track blends tight turns and fast sweeps while its valley location makes for an initial descent before a climb back up to the high-speed Turn 4.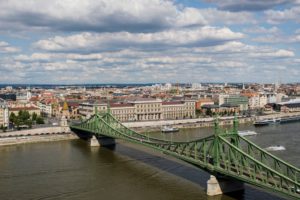 What the WTCR drivers have said about the Hungaroring
Thed Björk (YMR Hyundai i30 N TCR):
"It's a challenging track because it's very technical, it can be hot outside and with so many cars in the races, you can easily get stuck [in traffic]. But these cars are different from last year so I think we will have good races. Of all the permanent tracks we race at, qualifying will be the most important at the Hungaroring."
Mato Homola (DG

Sport

Compétition Peugeot 308TCR):

"It's my home race because it's closest to Slovakia and my home city Bratislava and many Slovak fans will come. I have raced there a couple of times and every time I had quite good results. I like the track, it's not so fast but it's twisty, it's challenging with a good atmosphere."
Rob Huff (Sébastien Loeb Racing Volkswagen Golf GTI TCR):
"Ultimately the cars will be closer, these cars allow us to race much closer and the Hungaroring always creates lots of overtaking opportunities. Then we have the fantastic fans, probably the best fans we get. They are there for Norbi but they tend to have a few favourites as well and I'm very privileged to be one of those so I have a lot of fans in Hungary. Budapest itself is an amazing place to be, full of culture and history and a wonderful place to stay for a few days after the race."
Gianni Morbidelli (Team Mulsanne Alfa Romeo Giulietta TCR):
"The track is perfect for touring car racing. I have raced there in Formula One as well and I have good memories because I won with BMW in the European Touring Car Championship and the only race I won in WTCC was there also. The atmosphere is very good, people have a passion for motorsport, more for Michelisz but they have a passion for touring car and it's great to be there. My wife is half Hungarian, her parents live in Budapest, it's a beautiful and romantic city."
Zsolt Szabó (Zengő Motorsport Cupra TCR):
"So far I have competed once at the Hungaroring and I stood on the podium, which is a very nice memory, the best I have ever had and it would be good to repeat it again and again. Given the competition, this year getting a point would be fantastic and I can hardly wait for the Hungaroring weekend because this is the race where my friends and family can come to see me compete and that gives me extra motivation. It is my most important weekend and my goal is to show them what I can do."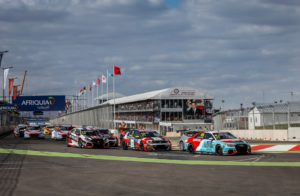 WTCR Race of Hungary in numbers
7: Drivers racing at the Hungaroring have won seven World Touring Car titles between them
2: Zsolt Szabó was racing online two years ago but has made rapid progress since Zengő Motorsport handed him his dream opportunity to compete for real
4: Yvan Muller won more World Touring Car races at the Hungaroring than any other driver with four triumphs. Attila Tassi was a double winner when the TCR International Series visited in 2017
11: Eleven different nationalities will be represented at WTCR Race of Hungary
24: Drivers will be permitted to use 24 Yokohama tyres at WTCR Race of Hungary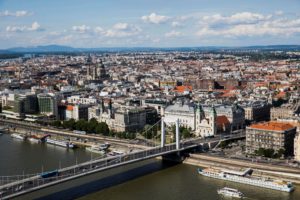 Fast facts
1: After 30 years of operation, the Hungaroring was finally resurfaced in 2016 with 57,000 square metres of asphalt laid. And there's proof just how smooth the new covering was. Five WTCC drivers ate goulash while sat on the track for a photocall!
2: One of the highlights of the WTCC Race of Hungary weekend is the Nagy Futum parade through the streets of Budapest. This year it takes place on the Tuesday after the event (1 May).
3: Home hero Norbert Michelisz is the fastest driver around the Hungaroring in a TCR car. And that is both in qualifying and race mode. Set in a Honda Civic Type R TCR last June, Michelisz's qualifying best is a 1m52.740s, while his fastest race time is a 1m54.252s.
4: Hungary is one of the oldest countries in Europe. It was founded in 896, before France and Germany became separate entities, and before the unification of Anglo-Saxon kingdoms.
5: Hungarian inventions include the Rubik's cube (Erno Rubik), the ballpoint pen (László Bíró) and the theory of the hydrogen bomb (Edward Teller).
IT'S RACE WEEK!!! So @TomCoronel is getting in some more #WTCR selfie ? practice. You know, just to be extra-prepared for Hungary ??. pic.twitter.com/zXNF6n4WTs

— Honda Racing WTCR (@hondaracingwtcr) April 23, 2018