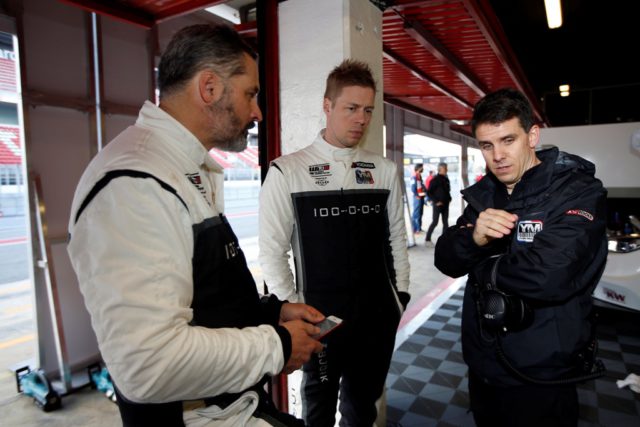 A packed entry featuring four World Touring Car champions, three ex-Formula One racers and a multitude of star drivers from national and international series will provide an exciting backdrop to the 2018 WTCR – FIA World Touring Car Cup presented by OSCARO.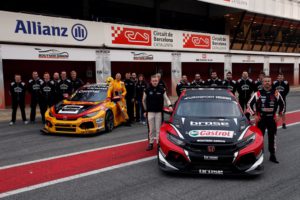 With more than 20 major touring car titles between them, the WTCR line-up includes some of the category's best names. Plus there is a notable list of experienced drivers and young talents.
First happy hour of the season! ? Enjoy your evening, take a good rest and see you tomorrow guys ?? #WTCR pic.twitter.com/chXFVdS5t8

— FIA WTCR / Oscaro (@FIA_WTCR) April 6, 2018
Eighteen WTCR racers have experience of the FIA World Touring Car Championship – which becomes the WTCR from 2018
And their achievements in the WTCC make for impressive reading. Yvan Muller, who is returning to full-time racing in 2018, was a world champion on four occasions. Thed Björk, Rob Huff and Gabriele Tarquini all claimed the prestigious award once with Björk's success coming in 2017.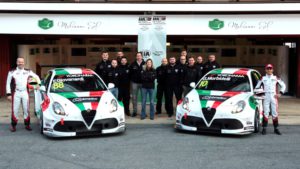 In addition, the WTCR driver line-up counts three WTCC Trophy winners, three British Touring Car champions (with a total of nine titles) and one TCR International Series title holder. WTCR racers have been successful in a number of categories and disciplines from Formula One, GP2, Formula 3, Le Mans, ice racing and eSports.
World Touring Car champions: Thed Björk, Rob Huff, Yvan Muller (x4), Gabriele Tarquini
WTCC Trophy winners: Mehdi Bennani, Tom Coronel, Norbert Michelisz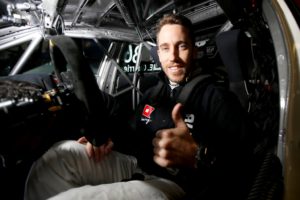 WTCC race winners: Yann Ehrlacher, Esteban Guerrieri, Tiago Monteiro, Gianni Morbidelli, Pepe Oriola
British Touring Car champions: Fabrizio Giovanardi, Gordon Shedden, James Thompson
TCR title winners: Aurélien Comte, Benjamin Lessennes, Jean-Karl Vernay
Young hopefuls: Denis Dupont, John Filippi, Mato Homola, Norbert Nagy, Aurélien Panis, Zsolt Szabó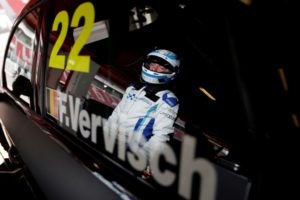 International racers: Nathanaël Berthon, Frédéric Vervisch
François Ribeiro, Head of Eurosport Events, the WTCR – FIA World Touring Car Cup presented by OSCARO promoter, said:
"When we announced the FIA World Touring Car Cup from 2018, one of the things we promised was more cars. With a packed grid full of champions and winners, we've delivered on that promise. It proves the switch from WTCC to the WTCR format in partnership with the FIA and WSC has been fully embraced by drivers and teams. The prospects for a very exciting 2018 have just gone up another level. We will soon announce some of the wildcards that will take part in selected events and provide added intrigue."
Alan Gow, President of the FIA Touring Car Commission, said:
"We are delighted the FIA World Touring Car Cup has attracted such a strong list of entrants for 2018. It features an exciting array of world champions, experienced racers and drivers aiming to forge their reputations in the sport. A great deal of work has gone on behind the scenes to put in place what we hope will be a very exciting, successful and highly competitive series. The interest from drivers and teams is an early reward for that endeavour and we look forward to the opening event of the season with great interest."
What a night! ? Great atmosphere and a perfect start of the first race weekend.
The 2018 #WTCR – FIA World Touring Car Cup presented by #OSCARO is officially go following a spectacular launch in Marrakech last night. ???
More pics ➡️ https://t.co/ZiyFJhBhWH pic.twitter.com/6aTzsNxF06

— FIA WTCR / Oscaro (@FIA_WTCR) April 6, 2018