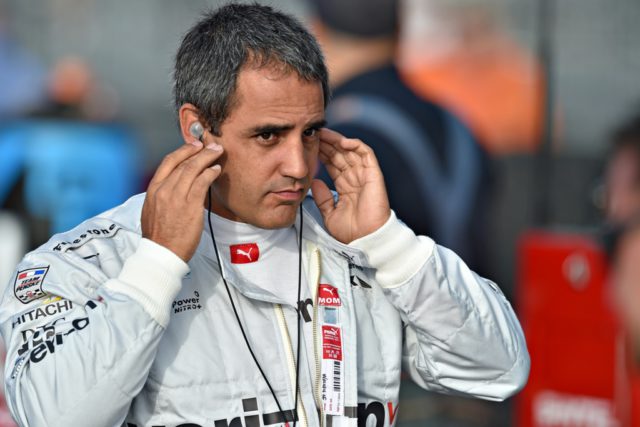 United Autosports have confirmed that Juan Pablo Montoya and Paul di Resta will join the team for the 2018 24 Hours of Le Mans.
Montoya will join Will Owen and Hugo de Sadeleer in the #32 Ligier JS P217 for his debut at the most prestigious endurance race in the world. The Colombian driver is no stranger to sports car racing, as he currently races in the IMSA WeatherTech SportsCar Championship for Team Penske. Along with his Formula One career, Juan Pablo has also raced and won in NASCAR and IndyCar and became the only driver to win a CART Series title, the Indy 500 and the Rolex 24 At Daytona all at his first attempt.
Montoya has won many stand out races such as the Monaco Grand prix and the Indianapolis 500
These victories mean he has won two out of three races in the Triple Crown of Motorsport, leaving the 24 Hours of Le Mans the final race to conquer to complete this goal.
"I'm very excited about the opportunity to experience Le Mans and I'm looking forward to joining United Autosports after they had such a strong finish at Le Mans last year. I've always watched the race so I'm very happy to finally be part of it. Hopefully, we can have a shot at a win", Montoya commented.
#tbt Monaco Grand Prix #f1 #formula1 #corona #winner #throwbackthursday pic.twitter.com/ycOLh3rW2e

— Juan Pablo Montoya (@jpmontoya) March 29, 2018
Paul di Resta, who is a former F1 driver and DTM Champion, will also debut in the world-famous endurance race
He will drive alongside Phil Hanson and Filipe Albuquerque.
Paul will race the same car in which he made his sports car debut with United Autosports at Daytona earlier this year, where he finished fourth alongside Will Owen, Hugo de Sadeleer and Bruno Senna. Since then, Paul has raced for the team in the Sebring 12 Hours, finishing fifth with Alex Brundle and Phil Hanson. Paul has been part of the United Autosports US driver line up as they race in the Tequila Patron North American Endurance Cup, with the Six Hours of Watkins Glen being the next round, held two weeks after the 24 Hours of Le Mans.
"It's exciting news to be continuing the partnership with everyone at United and undertaking the 24 Hours of Le Mans. It's a race I've always looked at closely and now I'm getting the chance at the right time to have a go. It will be good to race alongside Phil again after the Sebring 12 Hours, which was a success and I'm excited to see how partnering Filipe goes. I've known him a long time and he is a credit to endurance racing. The task is to go and win and from what I've been told, that's not too ambitious. We will do the best job possible to aim for that in the race", Di Resta said.
United Autosport's management knows well both drivers
"Juan Pablo has been around racing for a long time now and he knows what it takes to win. I'm sure he will bring experience and speed to the team, which is exactly what we need for such a demanding race as Le Mans", team owner Zak Brown said.
"I'm thrilled to have Paul join our 24 Hours of Le Mans team. He has done a fantastic job racing in America for United Autosports and I know he will continue that onto Le Mans. He knows the car now so all he's got to learn is the circuit, which I'm confident he will do quickly."
Managing Director Richard Dean said: "I watched Juan Pablo race against us at Daytona this year and was so impressed by him through the traffic, he definitely hasn't lost any of his speed or determination. He's a great character so I have no doubt that he will fit into the team well at Le Mans. Although it will be his first Le Mans venture, he has a vast amount of racing experience, including wins at the Monaco Grand Prix and the Indy 500, meaning this Le Mans venture could be a chance for him to win the triple crown of motorsport. Either way, I'm looking forward to welcoming Juan Pablo to the team."
"[After the Di Resta announcement] we now have two great driver lineups for Le Mans"
"I was keen to get Paul in our car for the race after his performance at Daytona. His drive at Sebring just confirmed it as well, he looks like a seasoned sports car driver, even though Sebring was only his second sports car race. Paul really fits in well with the team and he has had made a positive contribution to what we are trying to achieve here. I'm excited for Le Mans – fingers crossed we can have a good result like in 2017, and maybe even go one better and head for the podium."