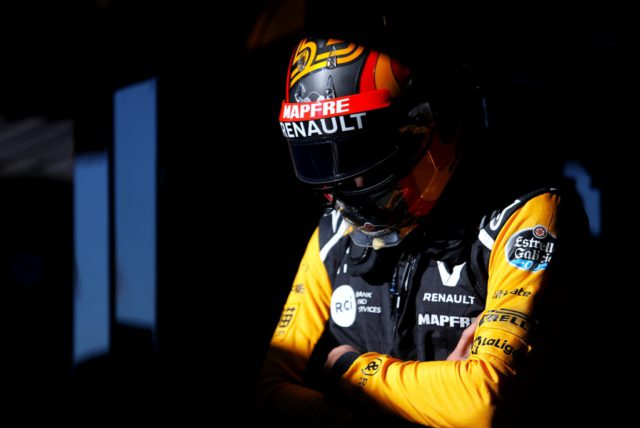 Carlos Sainz begins his first full season with Renault Sport Formula One Team in Melbourne, a circuit which has played kindly for him in his first three Formula 1 seasons.
I'm ready and if there's a race you're ready for, it's Australia. You've been thinking and preparing for it for months, so it's a race which brings high levels of motivation. I've done my best to pass the time through the off-season, I've done a lot of training, driven at Rallye Monte Carlo and enjoyed testing in Barcelona. But now the time has come to get down to it and we have to refocus the body and the mind to get the best results in 2018.
Why do you think your record in Australia is successful?
It's one of my favourite tracks, not only for the layout but also for the weekend itself. I have a positive record in Australia as I've finished ninth twice and eighth last year, so it's one I have a bit of consistency at. Last year it was the first race with the wider cars. It was exceptionally noticeable around Albert Park we had to change our trajectory into corners to not touch the walls especially as it's quite a narrow circuit. There's no room for error as it's quite unforgiving in that regard!
How do you feel ahead of the first Grand Prix?
I'm feeling good and that confidence has been boosted by pre-season testing. We gained a lot of data, and from both a personal view and the team view, we know we have to begin the season in Australia on a bright note and all of our efforts will be going in to achieve just that.
What will you do in the build-up to the race?
Because Australia is the first race of the year and it's the furthest away from home, it's a race we arrive at the earliest. It's important to have some free time there and acclimatise to everything. The time change is also significant and that's something we consider in our preparation, probably more so than at any other race. But, the early arrival means we have some extra time to see the beautiful city of Melbourne and go and visit some cool places. I visited the zoo in Melbourne one year, and I'm a big lover of meerkats, so maybe I will go and say 'hello' to them again!
Y nos fuimos! ?? a por Australia! // and off we go! Melbourne round 1! pic.twitter.com/tVa90nJo6E

— Carlos Sainz (@Carlossainz55) March 17, 2018