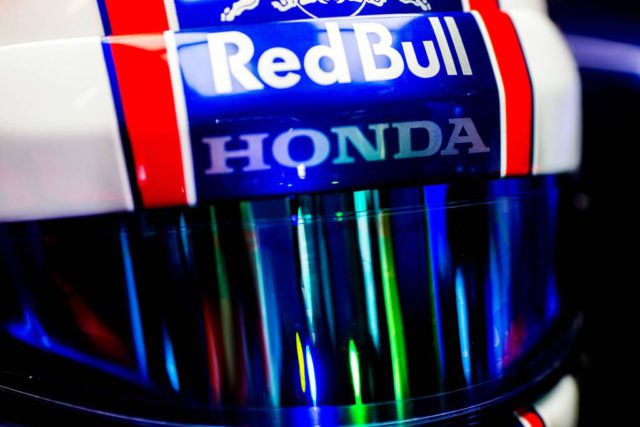 Toro Rosso technical director James Key defined the team's performance at the first Formula 1 pre-season test as excellent. He pointed out there were no problems with the Honda power unit. Drivers Brendon Hartley and Pierre Gasly made 324 laps (1508 km) for the three days when practice went.
"We'll go into T02 now with some development items arriving and start getting into the details of the cars' performance. Our mileage accumulation plans have general worked well and been useful for this week. I think it's been an excellent test for Honda – they came here with a completely new engine after a lot of preparation work on their side, and on our side with them too. To come out of the test with no issues at all on the power unit side has been an excellent result and a situation we have never had during winter testing. With 147 laps [on the last day] I think that's a record for the power unit era for Honda – we have been testing for effectively only three days so this is an outstanding achievement", Key explained.
The Honda team worked together with Toro Rosso on finding the best settings for the power unit, as well as continuing with function checks
"I am reasonably satisfied with the way Test 1 went, as we were able to complete most of our programme without having any issues", Honda F1 Technical Director Toyoharu Tanabe said. "I feel we have taken a positive first step in this very important first test as Red Bull Toro Rosso Honda. We now have just a few days in which to further analyse our data in order to be as well prepared as possible for the final four days of winter testing."
Gasly also pointed out the lack of issues – 147 laps are more than a race distance and it was only his second day in the car.
"Hopefully we can carry on like this. I would say the first feeling with the car is positive – I'm happy with both the car and the engine. We should have a couple of new developments to test for next week, so it's a process where we will try to improve the car day by day, to get ready as much as possible for the first race", he added.
???? @HondaRacingF1 ???? https://t.co/heaRi7SlRa

— Toro Rosso (@ToroRosso) March 3, 2018