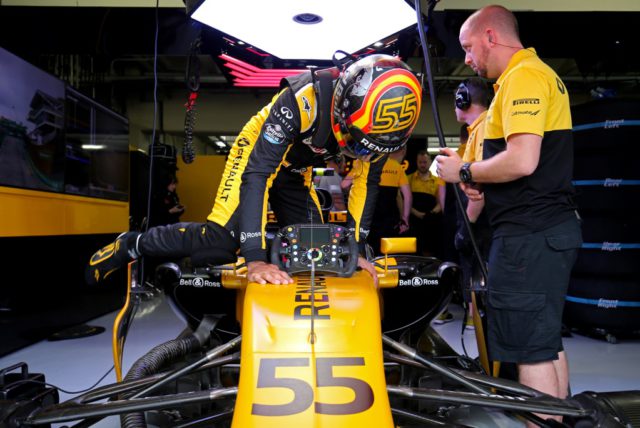 Carlos Sainz will conclude his short and promising relationship with the R.S.17 as he heads out for his fourth time in Renault colours at the season finale.
I enjoy that this race is at night, I've done well under the lights this year so it would be nice to repeat that form. The atmosphere is always good in Abu Dhabi as it's the last race of the year which makes it quite a special event. The facilities are incredible there and it's pretty cool to start the race in sunlight and finish at night time, I like that!
What are your thoughts after Brazil?
I left Brazil with a positive mindset as I'm starting to feel at home in the car and we head to Abu Dhabi with confidence and an aim for points. It's going to be a tight fight in the championship for sixth, but we are ready for the challenge.
How do you look back on your first three races with the team?
There's been a lot to learn but I think we've been able to face the challenge in a positive manner. It's been an education for me to come to a manufacturer team, and there's been a lot to do because of joining mid-season. I'm still on a steep learning curve with the car so I hope for another step forward in Abu Dhabi.
What are your goals for the final race?
Of course, I want to qualify and finish in the top ten. We've definitely had strong positives from every Grand Prix so far and I want to continue that to finish the year with a smile on my face.
New office! Still a lot of helmets and trophies missing but is good work in progress. ? // mi nueva oficina! Todavia faltan muchos cascos y trofeos pero ya va cogiendo forma! #office #workinprogress pic.twitter.com/kwxP3UCEDt

— Carlos Sainz (@Carlossainz55) November 16, 2017