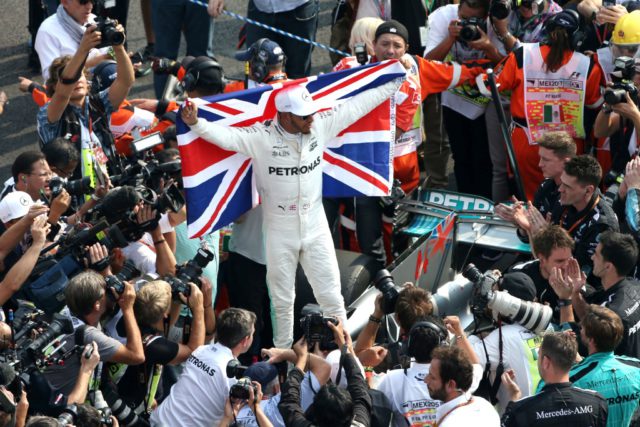 Lewis Hamilton won his 4th title in the Formula 1 World Championship after the Mexican Grand prix. It was a difficult race for him after collisions at the beginning of the race. His Mercedes team was also tense but in the end, there was a huge relief when the task was fulfilled, motorsport director Toto Wolff admitted.
"This was the hardest championship ever, but it was also extremely well deserved", Wolff said afterwards
"We had quite some up and downs this season with the new cars and tyres. We had to accept the fact that this is the reality now, and to progress was very difficult for the team and really took the maximum out of us. Lewis probably showed the best and most constant performance of his entire career this season, he has made a step forward in every respect and there is no doubt whatsoever that today the right man was crowned world champion today. While the result was good, the race was not what we had hoped for. But I'd like to just look at the positives today and not dig into a controversy that is not necessary at this stage – Lewis won the championship!"
Finally, to #Seb5 and @ScuderiaFerrari…
WHAT a story it's been, from day one in #F1 2017
A battle and a privilege… bring on 2018! ? pic.twitter.com/NT1VnSjZbl

— Mercedes-AMG F1 (@MercedesAMGF1) October 30, 2017
Technical director James Allison said the team knew that the championship arithmetic favoured them going into this race
"But that didn't mean that it was a comfortable afternoon after the melee of the first corner – either for us sitting on the pit wall with all the information at our fingertips but much more for Lewis who had the lonely task of picking his way back through the field from stone-cold last", he continued.
"In truth, as long as the front stayed reliable, this looked like Lewis was safe throughout, especially since Valtteri [Bottas] drove very capably, holding down a very assured second place. But you can't rely on that. So we were very keen to get Lewis up into 9th place. And it was an amazing achievement for him to do that at this track which is so difficult to overtake at."
"It's a great feeling for us after sealing up the Constructors' Championship last week to come here and finish the championship. It's hard to imagine a season where the champion has more richly deserved the spoils. It was a brilliant, competitive, inspiring year of motorsport and Lewis has been the one constant throughout. We couldn't be happier for him."
Pure class… ??????????#MexicoGP #F1 #Seb5 @ScuderiaFerrari @LewisHamilton https://t.co/FTCs3OgJQ4

— Mercedes-AMG F1 (@MercedesAMGF1) October 30, 2017