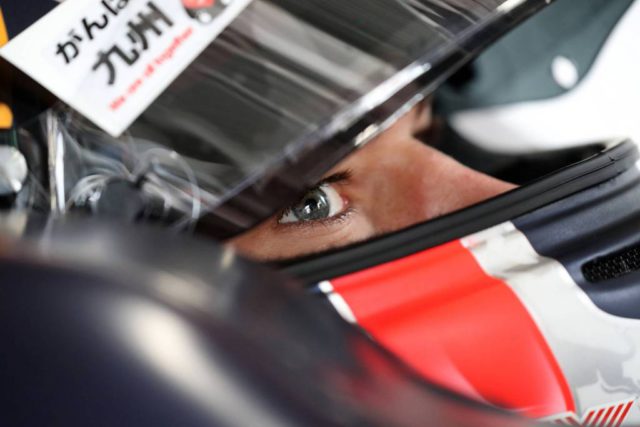 Pierre Gasly does not know how many races he will do in Formula 1. The French driver will make his Grand prix debut this weekend in Malaysia. He is taking Daniil Kvyat's place at Toro Rosso.
"Starting my first Formula One race this weekend is just a dream coming true for me. I worked really hard these past few years to make it happen and had to be patient but yeah, it's worth it and I'm just so excited and really looking forward to this weekend", Gasly explained.
"At the moment I don't know exactly what's going to happen in the next couple of weeks. So I'm just focusing, fully focusing on the weekend, trying to do my best, learn as quickly as possible. It's a great opportunity for me to start next to Carlos who is on top of his game at the moment. So really good benchmark for me and I'll try to learn as quickly as possible, focus on the weekend and then we'll see what's going to happen in the next few weeks a bit later."
"At the moment, I don't know how many races I'm going to do in F1 so there is nothing confirmed. The team told me to focus on this weekend and try to do my best. I've been competitive in lower series, I've won the EuroCup in two litres, finished second behind Carlos in 3.5, I won the GP2 and they sent me to Japan this year and I'm fighting for the championship with one race to go. The pace will come. I think Formula One is brand new for me, it's my first GP but there is no real target. Of course, I'm here to learn as quickly as possible and to perform and perform with the team but at the moment, I think I need to take each session at a time, learn as quickly as possible next to Carlos [Sainz] and then we will see where we are."
Gasly: "For me, I'm really excited about it, I've been dreaming about this weekend so many times and it's finally happening so I'm just excited"
"I'm also a big competitor. So of course, I want to do well but then I also need to be objective, coming in with six races to go. For me, there will be many things to learn and I'm just going to try to do my best to learn as quickly as possible."
There might be 4 French drivers on the grid next year.
"It would be amazing for French people, you know, also with the French GP coming back on the calendar", Gasly pointed out.
"I think that's a great opportunity for us as French drivers. It would be amazing to be all together, racing in Formula One. I remember 2005, I think, in karting, I raced together with Esteban [Ocon] and Charles [Leclerc] in minikart. To imagine that we might be racing all together again in Formula One is something special. I think it's good to have many French drivers, especially in 2018 with the French GP."
Carlos Sainz congratulated Gasly on his promotion and remembered his own debut
"It was a very special day, very special weekend", the Spaniard continued.
"I think he deserves his chance in Formula One. He has done everything right to be here and I'm also sure Red Bull wouldn't put anyone into our car that isn't capable of being on the pace straight away and scoring points and helping the team, no? So extremely happy for him. I've raced him in World Series. I know how fast he is, I know the big talent he is so very happy for him."
GAS: "I haven't had the chance to talk to Kvyat. Unfortunately that is how this sport works. Of course I feel sorry for him" #MalaysiaGP ?? pic.twitter.com/h1nag383QT

— Formula 1 (@F1) September 28, 2017