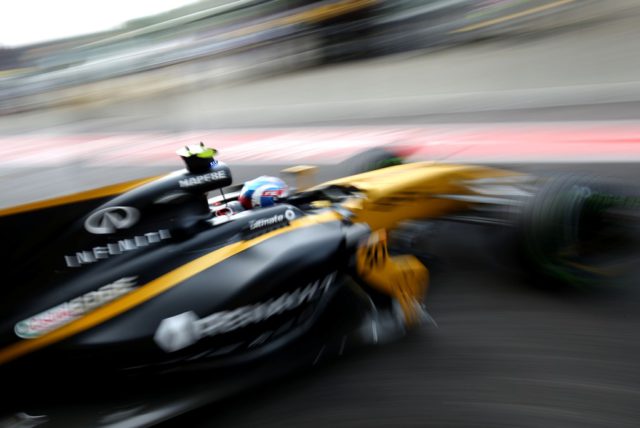 Renault Technical Officer Bob Bell explains the balance between 2018 and 2017 car development as the R.S.17 heads for its thirteenth outing of the season in Italy.
What's the outlook for Monza?
Monza is a high-speed, low downforce track, the lowest we run on throughout the season. We can go there with a reasonable amount of confidence having shown in Spa, a high power track, that we can compete. We have a couple of new aero refinements with the aerodynamics packages and wing settings tailored for the low downforce demands with a low-downforce and minimal drag optimised package.
We're on our way to Monza! Fear not, we may be driving but we still have you covered. Here's our #BelgianGP in pics for your entertainment! pic.twitter.com/ok5NY5cdYJ

— Renault Sport F1 (@RenaultSportF1) August 28, 2017
How do you sum up the performances in recent weeks?
We can take heart with the step forward we have made across Britain, Hungary and Spa and I think it bodes well for the rest of the season. There aren't too many surprises left with the circuits we're going to and we have the capacity to keep development going for the rest of the year. We just have to get both drivers home scoring points.
Have you discovered the problem with Jolyon Palmer's gearbox?
Everything points to it being a one-off as opposed to anything endemic. We will address it for Monza and ensure it doesn't occur again. Reliability is still a priority and we must ensure that Monza is a trouble free weekend. Pace is where we hoped it would be at this point in the season but reliability still needs to improve.
It was disappointing for Jolyon. His pace at the start of the weekend was a great confidence boost for him and I'm sure had he not had that problem he would have qualified seventh or eighth on the grid.
We're closing in on the final stretch of the calendar, is there much to report with development?
We are already working on the 2018 car. But some elements developed in the wind tunnel can be used on the R.S.17. We are continuing the development of this year's car. We have the capability to do a good job in balancing the development of the 2018 car and transferring the concepts onto this year's. So it's a busy time in Enstone!