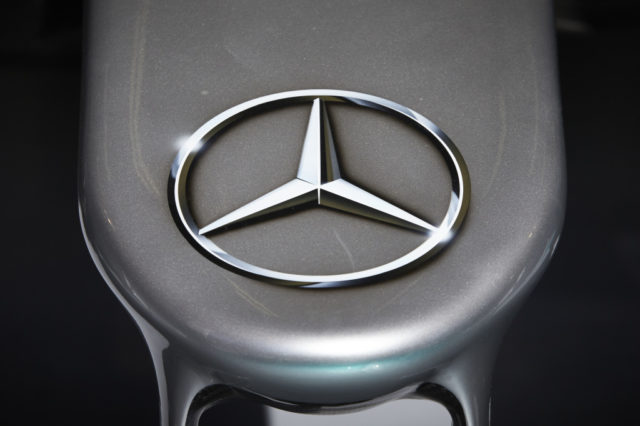 Mercedes‑Benz has announced a strategic repositioning of its motorsport activities: the company will conclude its participation in DTM at the end of 2018 and enter Formula E in the 2019/20 season.
This new approach will see Mercedes-Benz competing at both ends of the motorsport spectrum. One is Formula 1, the pinnacle of motorsport combining high technology and the most demanding competitive challenge. The other is Formula E, which embodies the transformation that is underway in the automotive industry.
"Our years in the DTM will always be held high as a major chapter in the motorsport history of Mercedes," commented Toto Wolff. "I want to thank every team member whose fantastic work has helped to make Mercedes-Benz the most successful DTM manufacturer during that time. Although leaving is tough for all of us, we will be doing everything during this season and next to make sure we win as many DTM titles as possible before we go. We owe that to our fans and to ourselves."
Since the DTM was founded in 1988, there have been 26 racing seasons during which Mercedes-Benz has won 10 drivers', 13 team and six manufacturer titles (DTM + ITC combined)
The brand has 183 race wins, 128 pole positions and 540 podium finishes.
"Our departure from the DTM brings a long-standing motorsport era to a close. We look back with pride on the commitment of our teams, drivers, partners and the many people behind the scenes, who so often made the series a fascinating platform for our customers and for fans of our brand," concluded Vice President Marketing Mercedes-Benz Cars Dr Jens Thiemer. "It is now time to start on a new path."
Electric mobility is already of strategic importance to the company today and this will only increase in the future. Formula E offers a perfect platform on which to demonstrate the competitiveness of technology brand EQ in a racing environment.
Toto Wolff views Formula E as a brand new form of racing that reflects a rapidly changing automotive landscape
"The combination of Formula 1 and Formula E delivers that. Formula E is like an exciting start-up venture. It offers a brand new format. [The championship combines] racing with a strong event character, in order to promote current and future technologies. Electrification is happening in the road car world. And Formula E offers manufacturers an interesting platform to bring this technology to a new audience."
"Today is a great day as we welcome Mercedes to the Formula E family," said Formula E Founder Alejandro Agag
"This step shows how much the world is changing, not only in motorsport but the whole automotive industry. We're witnessing a transformation that will first change our cities, and then our roads. Formula E is the championship that embodies that change. And together with all our teams and manufacturers, we'll keep pushing for technologies to have better and more affordable electric cars."
They say it's #TheBestOrNothing! Coming to #FormulaE in Season 6 is… >> https://t.co/ETCZut7q2z pic.twitter.com/qlKtSHzkgu

— FIA Formula E (@FIAformulaE) July 24, 2017