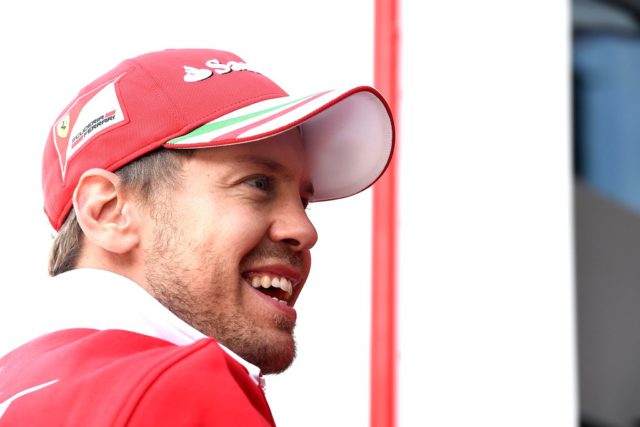 Sebastian Vettel and Kimi Raikkonen may be different in character and for many things, but they share various passions: for speed, for Scuderia Ferrari, and for the British Grand Prix Track.
"Silverstone it's a great place", says Kimi
"I enjoy driving here. The track has a lot of history and there's always a great atmosphere. I have raced here before F1, I liked the old circuit, the layout was more flowing. It hasn't changed a lot, the feeling is a bit different but it's still a great place to drive. This year we have completely different cars and rules, we expect to have more downforce than last year's car and thus to carry more speed through the fast corners. Tomorrow we'll see if it's that's the case: hopefully, it goes more in that direction because it's more fun! We have a limited amount of engines because of the regulations, and now It's time to put a new one in; as was planned since the beginning".
As Silverstone goes, Sebastian Vettel is on the same page as his teammate
"Usually there is a big passion for racing in this country, so it is great to be here, as it is one of the places where the history of motor racing was made. As for us, our car was good last week and it should be ok here, too. I didn't win in Austria and I really wanted to, but that's how it goes: sometimes we succeed and sometimes we don't. The most important thing is to be up there, not just in terms of results, but in terms of pace. Also, tomorrow I'll test the Shield protection for a few laps in P1. So far I've only seen it on a computer screen, so I'll check it out".
Yesterday at this time… #F1livelondon #BritishGP pic.twitter.com/mTkkAhfCnd

— Scuderia Ferrari (@ScuderiaFerrari) July 13, 2017
New reflections… #BritishGP #SF70H pic.twitter.com/lqOTMAJLkd

— Scuderia Ferrari (@ScuderiaFerrari) July 13, 2017