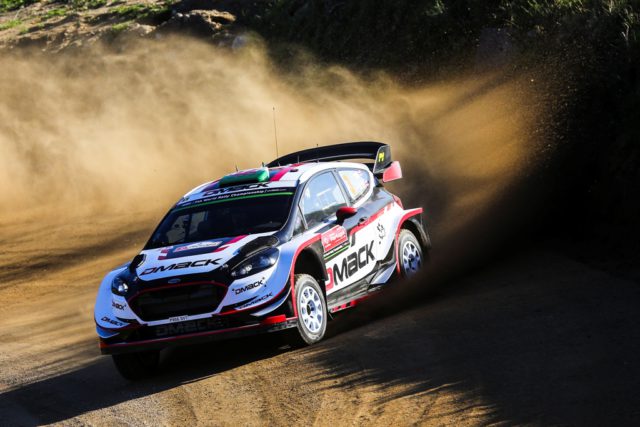 Elfyn Evans first took to the wheel of a world rally car at Rally Italia Sardegna in 2013. Having improved his performance with every outing on the Italian isle, the Welshman knows this event well and he and co-driver Daniel Barritt are keen to deliver another strong performance.
"I've got a lot of good memories from Sardinia. It's where I first got behind the wheel of a world rally car and I didn't want to give it back!", Elfyn Evans said. "It's not the easiest of rallies by a long shot, but I think it's the challenge that I enjoy."
"There are so many factors that you need to keep in mind at an event like this. The stages are very rough and abrasive, and then there are the high temperatures. Air temperatures can be as high as 30C and those in the cockpit can get up to 50C plus!"
"This will be the first time that we're experiencing this sort of environment with our 2017 package so we'll have to wait and see how it plays out. We'll certainly be giving it our all though, and as history has shown, anything can happen at an event like Rally Italia Sardegna."
In 2017 Elfyn Evans was really close to a first WRC victory – in Argentina
In the end, the Welshman fell back a place but there were no regrets.
"It was a big fight that day that we enjoyed very much, actually, at the time. I can't deny that the feeling at the finish line of that last stage was pretty painful", Elfyn Evans explained in a portrait video feature of wrc.com.
He was philosophical about what happened even right after Rally Argentina: "It's a long story and I could probably write a list as long as my arm for why we didn't manage to make it stick. There are still a lot of positives that we can take away. When everything was working well, our speed was really strong. We just need to make sure that we learn and come back stronger."