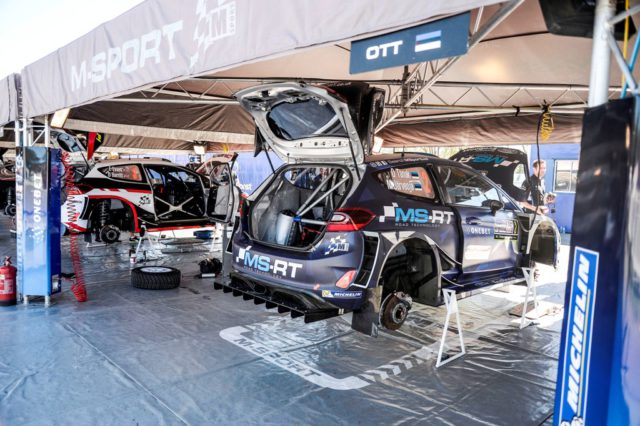 M-Sport will be hoping to continue the team's strong performance when the FIA World Rally Championship returns to Europe for the popular Rally de Portugal.
With Sébastien Ogier, Ott Tänak and Elfyn Evans the team has a strong chance of maintaining their immaculate run of podium finishes.
M-Sport contested a five-day test in the north of Portugal. It worked on perfecting set-up configurations as well as confirming a number of findings from last month's extensive research and development test.
This week's event also marks another landmark in M-Sport's customer programme with the international debut of the Ford Fiesta R5 Evo2
The latest evolution includes an engine upgrade with redesigns to the cylinder head and exhaust manifold. Producing additional horsepower, the Fiesta R5 Evo2 will be entrusted to Éric Camilli, Teemu Suninen, Pierre-Louis Loubet, Gus Greensmith and Pedro Heller as they do battle in the highly-competitive WRC 2 category.
"Rally de Portugal is an event that everyone looks forward to", Team Principal, Malcolm Wilson commented. "It will be a special event for us as we launch the new Ford Fiesta R5 Evo2. The team has been working extremely hard to extract even more from a car that was already very successful. And I'm looking forward to seeing what our WRC 2 contenders can do against what will undoubtedly be some of the strongest competition of the year."
"In the top flight, our goal always has to be the podium. Sébastien has a fantastic track record at this event, while Ott and Elfyn will be full of confidence following an impressive display in Argentina. The stage is set for a great event and, although the win is anyone's for the taking, that's where our eyes will be firmly fixed."
Who's in the mood for some rallying? It's @rallydeportugal week and recce starts today! #WRC pic.twitter.com/Q2iFkUQmPn

— M-Sport (@MSportLtd) 16 May 2017

Sébastien Ogier said that he looks forward to Rally Portugal every year as it is the place of his and Julien Ingrassia's first victory
"It's a country with a real passion and enthusiasm for motorsport. And the atmosphere that the fans generate is something quite unique. As a driver, you always want to do well in those conditions, and we will push the limits to challenge for the win", Ogier said.
"The competition is even closer this year and every team has a chance of victory. Opening the road on the first day will probably make it harder for us. But we come to Portugal with high objectives and a focus on increasing our championship lead once again."
"We've done a lot of testing in Portugal over the past couple of months and done some further development work on the car. That's definitely a confidence booster ahead of this rally."
Ott Tänak and Martin Järveoja are enjoying their best ever WRC start.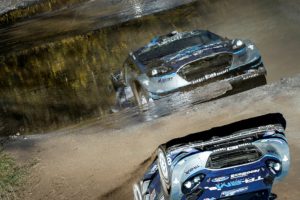 Tänak has contested in Portugal on six previous occasions and always shown good speed at what is traditionally the first European gravel event of the season
"Rally de Portugal starts a series of gravel events that I'm really looking forward to. I've always enjoyed the Portuguese roads and we've shown good speed there in the past. I feel as though we've developed a lot recently. And we should be looking towards the podium at every gravel event to come. That has to be our goal in Portugal", Ott Tänak explained.
"The stages are generally quite technical and twisty with a lot of blind corners and crests. But then there are stages like Fafe – a really enjoyable and fast stage where you can really feel the passion of the fans."
"With the competition so close at the moment, we'll need to be fully focused and at the top of our game if we want to deliver another strong result. That's certainly our aim and we'll be giving it our all as always."
Ready for @rallydeportugal, flat out! ???? #WRC #Delfi pic.twitter.com/5gmoqOKVhU

— Ott Tänak (@OttTanak) 16 May 2017