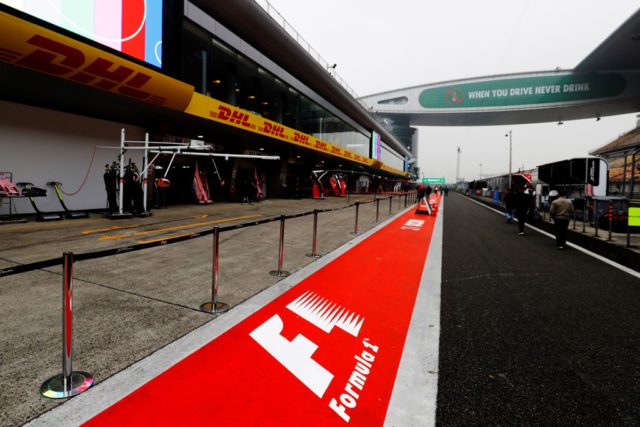 The second free practice for the Chinese Grand prix did not take place because of the weather. The medical helicopter could not to land in chosen by the organizers hospital in Shanghai, located 38 km from the track.
Temperatures remained almost unchanged for the second session. The air remained at 13 degrees and that of the track got only one degree up – to 16. The conditions also had no significant change and race control postponed the start of the session.
The FIA race director Charlie Whiting explained that the helicopter can take off from the track in Shanghai, but can not land in the selected hospital in the city
Race control received news about weather conditions in the area every 10 minutes from the local airport, which previously was closed.
Lewis Hamilton caused a stir when he went out of the garage to greet the audience in the stands. The Mercedes driver was filming with his phone while his colleagues were talking with their teams, giving interviews or just waiting for something to happen. Lewis continued his walk. He takes full advantage of the opportunity to publish images and videos from the paddock and pitlane and constantly communicates with fans through social networks, especially since Liberty Media loosened rules on the online appearance of photos and short films from the tracks.
Hamilton continued his walk directly to the track. Along with him came a few people from Mercedes who helped him deliver a dozen hats. The driver signed all of them and then threw them among the excited fans.
Eventually a few minutes before the expiry of the official time, race control officially announced its termination. So teams had no preparation on Friday and will only have an hour for work before qualifying and the race.
.@LewisHamilton knows how to make the best of a grey day ?#ChineseGP #F1 pic.twitter.com/5EjoKI5JXV

— Formula 1 (@F1) 7 April 2017
FIA spokesman says F1 director Charlie Whiting dismisses claims that the Chinese Grand Prix could be run on Saturday because of weather

— Andrew Benson (@andrewbensonf1) 7 April 2017