Shell Mexico held a special event to showcase the future of engery efficient vehicles. It happened ahead of the Formula 1 Mexican Grand Prix this weekend. Scuderia Ferrari and World Champion Driver Kimi Raikkonen was a guest of honor. The Finn switched seats to test a new ultra-efficient car of the future.
The event was called "Shell From The Racetracks to the Roads of the Future". It allowed Mexican students, Formula 1 fans and other partners to meet the 2007 World Champion. Local students from UNAM had the opportunity to talk to Kimi. They showed him their state of the art Shell Eco-marathon vehicle. The students demonstrated how they are shaping the future of mobility in Mexico through science and engineering.
The Shell Eco-marathon is a long-running event that challenges young engineers from around the world to design, build and drive energy-efficient vehicles. The local team swapped valuable insights with Kimi. They discussed how cars of the future will look.
Shell's partnership with Scuderia Ferrari is the most successful in F1 history over the past 60 years. It has been an inspiration for Mexican students. Since 1954 Shell Mexico has worked with the government, businesses and communities to provide high-quality energy and mobility solutions.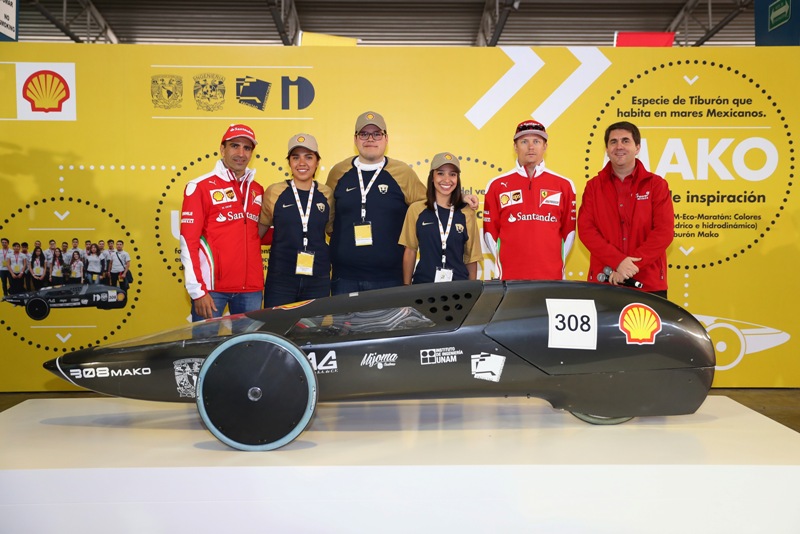 Kimi Raikkonen: "Meeting the students from UNAM was inspiring"
"It was great to see young minds working together to help find efficient energy solutions for mobility in Mexico. I enjoyed seeing their impressive Shell Eco-marathon vehicle and enjoyed taking Shell's UrbanConcept car out for a drive. I'm always at home behind the wheel but this was definitely something different!"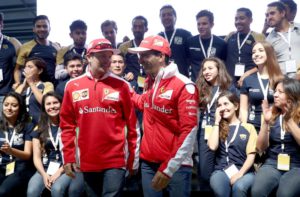 Meanwhile Kimi Raikkonen explained that he does not know what to expect during the Mexican Grand prix
"It's hard to know what to expect for this weekend. Physically I don't really feel different, considering the altitude. But obviously the cars are working in a different way. The engine works slightly different and so do the wings as the downforce is reduced. Last year it was quite tricky here, the track was very slippery to start with, and then it obviously improved. We had a very difficult weekend. How's going to be this year and where we'll stand against the other teams we'll find out from tomorrow. Hopefully we'll be in a better position."