After Rally Argentina comes another classic gravel test on the World Rally Championship: Rally Portugal. Following his dominant performance in South America, all eyes will be on Ott Tanak and his Toyota as the Estonian looks to make up further ground to the top two in the championship race, Sébastien Ogier and Thierry Neuville. Red Bull TV will again have free and extended coverage from the rally, including live action on Saturday, brought to you by the talent and expertise of the popular former co-driver and two-time world champion, Luis Moya.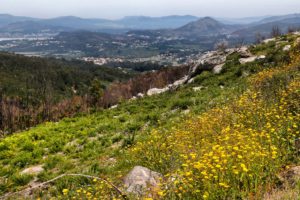 Rally Portugal: Where soft roads can make things hard
Rally Portugal has always been a popular stop on the WRC schedule, and that's particularly true since the event moved back to classic roads in the north of the country near Porto.
The stages are made up of soft and sandy gravel. This offers little grip for the early starters on the first pass, and then on the second pass, big ruts can often form. The result? Drama…
Successful 2 day test here in Sardinia – really good feeling with a slightly different setup direction. Now working hard to translate that onto the rally next week…can't wait! Big thanks to the team for a couple of big days! #paddonspack pic.twitter.com/Nbn9V4SH9d

— Hayden Paddon (@HaydenPaddon) May 12, 2018
The rally begins on Thursday with a ceremonial start at Guimarães Castle before a super special at the Lousada rallycross circuit. On Friday, there are two loops of three stages to the north near the Spanish border, as well as two runs around a street stage in Porto, which is always a massive crowd-pleaser.
On Saturday the rally heads into the Cabreira Mountains to the east, for three stages each run twice, before five stages on Sunday in and around Fafe: the most famous test of the rally, where huge crowds gather to watch the cars fly over massive jumps.
Former co-driver Luis Moya will rejoin the Red Bull TV team in Portugal as expert commentator
Luis knows a thing or two about what it takes to win Rally Portugal, having navigated Carlos Sainz to victory there on two occasions. Last year, to celebrate the 30th anniversary of Sainz and Moya's debut in the world championship (which came in Portugal), the pair returned to the famous Fafe stage in a rally car.
Luis will join regular host Mike Chen for Red Bull TV's highlights shows each evening from Friday to Sunday, as well as the live stage (SS13 Vieira do Minho 2) on Saturday afternoon. The Sunday night show includes as-live coverage from the rally-closing Power Stage, the second pass over Fafe.
Our TV crews are out on the recce for @rallydeportugal. Caminha and Ponte de Lima below. Will you be watching All Live this weekend? #WRC #WRCLive pic.twitter.com/w7ophVzUwo

— WRC (@OfficialWRC) May 14, 2018
Rally Portugal (GMT+1)
Thursday 17 May
7.30am: Shakedown (Paredes)
6.10pm: Start(Guimaraes)
7.03pm: SS 1 – Lousada (3,36 km)
8.00pm: Parc fermé (Exponor)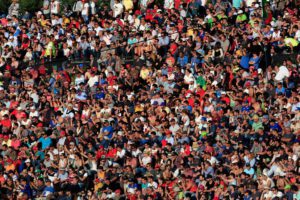 Friday 18 May
7.45am: Service A (Exponor – 19 min)
9.15am: SS 2 – Viana Do Castelo 1 (26,73 km)
10.20am: SS 3 – Caminha 1 (18,11 km)
10.53am: SS 4 – Ponte De Lima 1 (27,54 km)
1.40pm: Service B (Exponor – 34 min)
3.25pm: SS 5 – Viana Do Castelo 2 (26,73 km)
4.30pm: SS 6 – Caminha 2 (18,11 km)
5.03pm: SS 7 – Ponte De Lima 2 (27,54 km)
7.03pm: SS 8 – Porto Street Stage 1 (1,95 km)
7.28pm: SS 9 – Porto Street Stage 2 (1,95 km)
8.10pm: Flexi service C (Exponor – 49 min)
Saturday 19 May
7.15am: Service D (Exponor – 19 min)
9.08am: SS 10 – Vieira Do Minho 1 (17,50 km)
9.46am: SS 11 – Cabeceiras De Basto 1 (22,22 km)
11.05am: SS 12 – Amarante 1 (37,60 km)
1.00pm: Service E (Exponor – 34 min)
3.08pm: SS 13 – Vieira Do Minho 2 (17,50 km)
3.46pm: SS 14 – Cabeceiras De Basto 2 (22,22 km)
5.05pm: SS 15 – Amarante 2 (37,60 km)
7.00pm: Flexi service F (Exponor – 49 min)
Sunday 20 May
7.00am: Service G (Exponor – 19 min)
8.35am: SS 16 – Montim 1 (8,64 km)
9.08am: SS 17 – Fafe 1 (11,18 km)
9.36am: SS 18 – Luilhas (11,89 km)
10.35am: SS 19 – Montim 2 (8,64 km)
12.18pm: SS 20 – Fafe 2 Power Stage (11,18 km)
1.50pm: Service H (Exponor – 14 min)
2.20pm: Finish (Matosinhos)