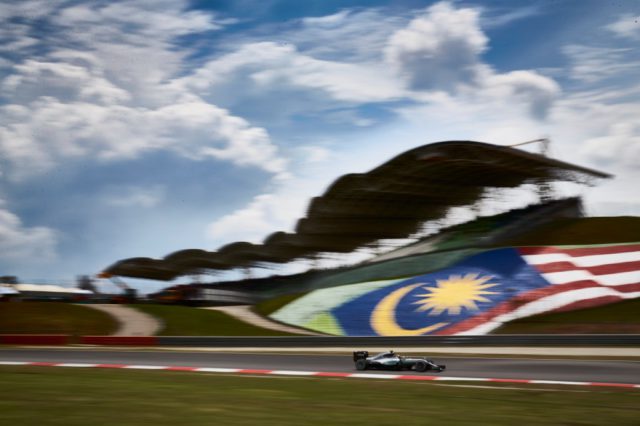 This year's Malaysian Grand prix will be the last Formula 1 race at the Sepang track, Formula One Management (FOM) announced officially.
Back in November 2016 the Malaysian Minister of Culture and Tourism Mohamed Nazri Abdul Aziz said that the organizers will not renew their contract, which was from 2016 to 2018. Sepang and FOM apparently agreed to an early termination.
"It's always sad to say goodbye to a member of the Formula 1 family. We will have 21 exciting events to look forward to in the 2018 calendar, with the additions of the French and German races," F1's commercial operations director Sean Bratches commented.
"As we said in Melbourne, we have big plans for bringing our global fan base closer to the sport than ever before, providing an enhanced digital experience and creating new events. We're looking forward to talking more about these plans as the season progresses", he added.
He thanked the Sepang organizers for their professionalism and hospitality over the years.
This year's Malaysian Grand prix will be the last Formula 1 race at the Sepang track
The German architect Hermann Tilke designed the track. The first Formula 1 race there took place in 1999 and the race was invariably present in the calendar until now. The track is located 45 kilometers south of the Malaysian capital Kuala Lumpur and also hosts MotoGP, endurance races, etc.
The official opening of the Sepang track was on March 7, 1999. The first MotoGP start there was in April. F1 arrived for the first time in Malaysia in October. Winner became Eddie Irvine in a Ferrari, but the weekend ended with a scandal concerning the legality of the Scuderia cars' deflectors. Initially FIA disqualified Irvine and Michael Schumacher from the race. But Ferrari appealed the FIA's decision and the team got back its victory.
Ferrari is the team with the most wins at Sepang – 7 (in 1999, 2000, 2001, 2004, 2008, 2012 and 2015). Among the drivers Sebastian Vettel has climbed most times – four – on top of the podium there (in 2010, 2011, 2013 and 2015). With three successes each behind him are Michael Schumacher and Fernando Alonso. Daniel Ricciardo won last year's Malaysian Grand prix.
Sepang international circuit to hold its last race in 2017 as its dropped from the 2018 calendar #f1 #MalaysianGP pic.twitter.com/VQT5dCIbkU

— RacingLines (@racinglines_) 7 April 2017