Spanish bike rider Dani Pedrosa retired from racing at the end of the 2018 MotoGP season after an illustrious elite career that included 31 wins and 112 podiums. The 33-year-old, who also claimed one 125cc title and two 250cc crowns, has now revealed all about his years on and off the track in Red Bull TV documentary 'The Silent Samurai'.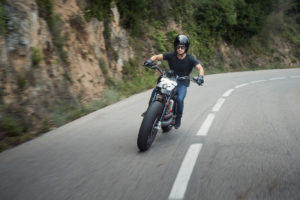 The Sabadell native made his World Championship debut in the 125cc class in 2001, securing one 2003 title and eight wins before moving up to 250cc.
He started the 2004 season recovering from two broken ankles, however, dominated the field to win the title and followed up with another in 2005.
In 2006, the Repsol Honda Team handed him a MotoGP debut ride alongside American Nicky Hayden who went on to win his only title that same season.
Pedrosa finished fifth with the likes of Italian Andrea Dovizioso and Spain's Marc Márquez also partnering him at Honda. He went on to claim three championship second places and three third places in a great career.
The nearest he came to the elusive title happened in 2012 when compatriot Jorge Lorenzo pipped him to the crown by just 18 points in a thrilling season.
After seeing the documentary, Dani Pedrosa revealed:
"It was quite emotional. Some scenes made me relive inspiring moments and also some difficult ones. Sometimes the eyes were about to shed a tear. I've had a hard time getting people to understand me; sometimes I felt that I don't fit into this world."
In terms of multiple injuries that threatened his career, he said: "Two or three injuries don't affect much; but many, one after the other, they do. They're like deep footprints that are difficult to erase."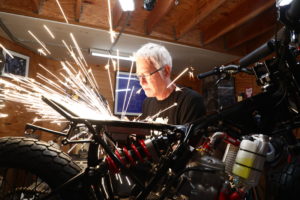 Pedrosa has now collaborated with legendary Deus design director Mike Woolaway to build a custom café racer with a 750cc two-stroke Honda engine.
Woolaway added: "Whenever I deliver a bike, I feel like I miss a part of myself but if it's for a rider like Dani, what more could you ask for? He is an honest and fair guy. I feel really lucky that it's for him."
¡Gracias! / Thanks! ? #caferacer @redbullESP @WooliesWorkshop @GuilleCascante #weargoroka
Full video: https://t.co/vYBMsQQA6r pic.twitter.com/XKqXZGaSrJ

— Dani Pedrosa (@26_DaniPedrosa) January 16, 2019