"The Unseen Ocean" is a short film in Volvo's Defiant Pioneers Stories series. It has won the Transforming Society category at the prestigious tve Global Sustainability Film Awards. The prizes were presented at a ceremony at BAFTA in London this week. They are a competition for companies and also institutions promoting powerful solutions for sustainability.
Volvo produced the six-minute feature in partnership with Sky Atlantic. It was the choice of a judging panel comprising eminent figures in business, technology, communications and innovation. There was a short list of 11 entries. The Transforming Society category focuses on how businesses invest in social development projects. That means not just as a philanthropic measure, but also as a core business practice that is integral to their strategy for success.
"The Unseen Ocean" focuses on the work of teacher Tom Franklin. His class is of city primary school. Franklin is educating as well as inspiring them about the value of the natural marine world. He also teaches how each one of them can make a difference when it comes to caring for its future well-being and sustainability. The film's title references the fact that one in five children in the UK has never seen the sea.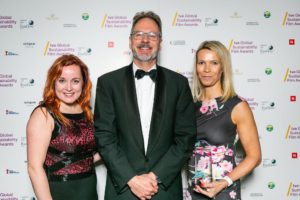 Georgina Williams, Volvo Car UK's Head of Marketing, said:
"Our aim in making "The Unseen Ocean" was to provide a strong environmental message that connects with people at a human level, exploring the great work done by one teacher to inspire his class – many of whom had never even seen the sea – about protecting the natural world. We are delighted to have won this award, which acknowledges the wide-ranging work we are doing as a company worldwide to protect the environment and build a sustainable future."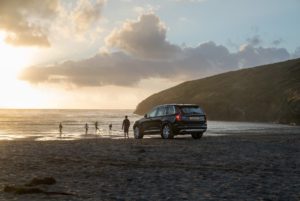 "The Unseen Ocean" is just one aspect of Volvo's global efforts to promote sustainability and protect the environment
Volvo has committed to providing an electric motor in every new car it launches from 2019. That includes fully electric and plug-in hybrid as well as mild-hybrid models. By 2025, recycled materials will be in use for at least 25 per cent of the plastics content of new Volvo cars. Meanwhile, the company's manufacturing operations will be climate-neutral. By the end of next year, Volvo also plans to eliminate single-use plastics from its offices and events worldwide.