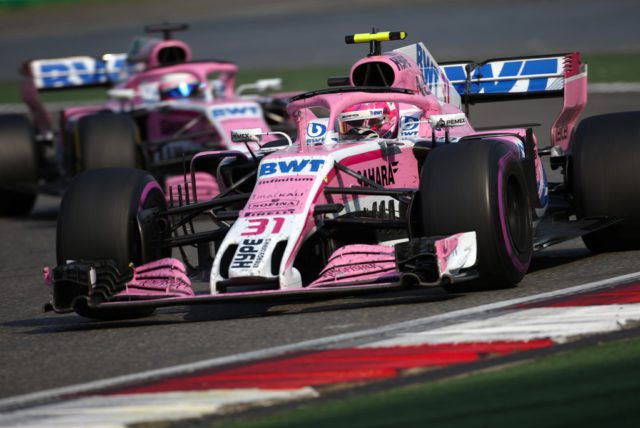 The Force India team will compete in this weekend's Belgian Grand Prix under the new name Racing Point Force India.
However the change of names means the team loses all of the points it has scored so far. Force India was 6th in the championship on 59 points.
"Following a disciplinary investigation and prosecution by the FIA under Article 4 of the FIA's Judicial and Disciplinary Rules, the Sahara Force India F1 Team has accepted its exclusion from the 2018 FIA Formula One World Championship with immediate effect.
It's due to its incapacity to comply with Article 8.2 of the Sporting Regulations moving forward, and forfeits all Constructors Championship points under Article 6.2," said the FIA in a statement.
The change of names has come about following the sale of the team's assets to a consortium headed by Lawrence Stroll.
The buyers had been unable to purchase the team's entry due to complications relating to former owner Vijay Mallya's legal situation. This had put the team's participation in this weekend's race in doubt.
Former chief operating officer Otmar Szafnauer is the new team principal and chief operating officer.
"The new Racing Point Force India Team is delighted to be able to race in Belgium this weekend," Szafnauer said. This heralds a new and exciting chapter for us. Just a few weeks ago, an uncertain future lay ahead, with more than 400 jobs at risk.
Now the new team has the backing of a consortium of investors, led by Lawrence Stroll. He believe in us as a team, in our expertise and in our potential to achieve success on the track.