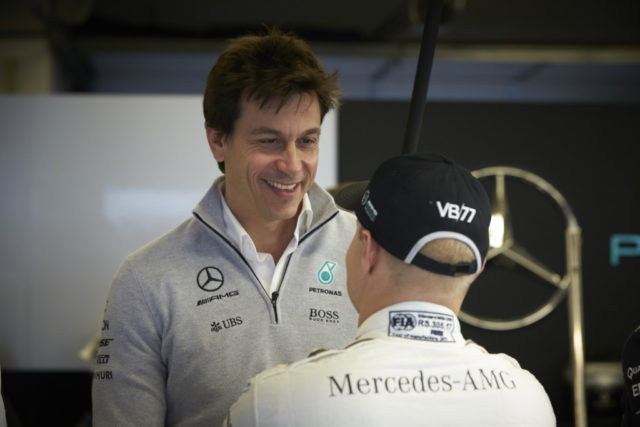 Toto Wolff said that the team wanted to calm things down during the race for the German Grand Prix, and that was the reason that Valtteri Bottas was told to hold position. Mercedes won the race through Lewis Hamilton, with Bottas following the Brit home in P2.
Sebastian Vettel had been leading the grand prix. But he crashed out at the Sachs Curve, losing the Championship lead in the process. Mercedes team boss Wolff said after the race at Hockenheim that calming down the race was their main priority.
"It is two things. First of all, we don't have the quickest car here. And we just need to progress for the next races because that is the most important," Wolff said.
"But it was still raining at the time and the fight was so intense. It was all to lose with the bad luck we have had in the last few races. And we wanted to keep it calm at that stage."
The Austrian also looked back on the bad fortune that has besieged upon the team during Saturday's qualifying session, saying that it turned round for them on Sunday afternoon.
"It's motor racing. The race happens on Sunday and not on Saturday and all the bad luck that we had came back to us in tremendous good luck and that makes me happy," he added.