Will Power will take a bit more $2.5 million from the prize fund of the 102nd Running of Indianapolis 500 as the winner in the race.
Power became the first Australian winner of the Indianapolis 500, capturing his first victory in "The Greatest Spectacle in Racing". He beat pole sitter Ed Carpenter to the finish by 3.1589 seconds to score 17th Indy 500 victory for Team Penske.
Carpenter earned $911,504 for his career-best "500" finish. He led a race-high 65 laps, also a best among his 15 career starts.
2008 Indianapolis 500 winner Scott Dixon earned $587,129 for finishing third.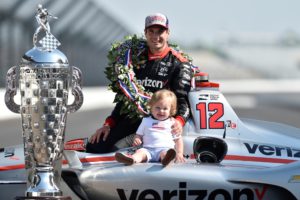 "Man, I just can't believe it. I changed my attitude a lot after Barber. Very positive, I had a great month. I just can't believe it. I've got to thank Roger Penske, Verizon and my parents for allowing me to get to this point. I just can't describe it. Feel like collapsing, want to cry. I couldn't stop screaming. I can't believe it", Power said right after the race.
"(On the last restart) I'm like, 'I have to get these guys.' I don't know how much fuel they got, but this is the restart of my life. And then I go on, and the two (Stefan Wilson and Jack Harvey) pit, and I'm like, 'Man, I think I'm going to win this!' I was screaming with one to go. Man, I got this. Unbelievable. I was wondering if I was ever going to win it, and thoughts went through my mind during the month like that. In my career, I've had so many wins, so many poles. But everyone always talks about the '500'. And I won it. I just couldn't imagine winning a race in front of a crowd like this, this many people. It's just amazing. What an event. I love it."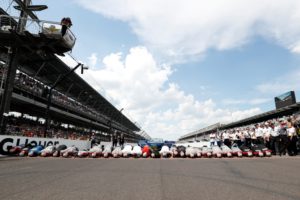 Here are some of the statistics from the 2018 Indy 500
(3) Will Power, Chevrolet, 200, Running, $2,525,454
(1) Ed Carpenter, Chevrolet, 200, Running, $911,504
(9) Scott Dixon, Honda, 200, Running, $587,129
(32) Alexander Rossi, Honda, 200, Running, $454,804
(14) Ryan Hunter-Reay, Honda, 200, Running, $419,804
(2) Simon Pagenaud, Chevrolet, 200, Running, $419,804
(21) Carlos Munoz, Honda, 200, Running, $254,005
(4) Josef Newgarden, Chevrolet, 200, Running, $400,654
(18) Robert Wickens, Honda, 200, Running, $424,979
(30) Graham Rahal, Honda, 200, Running, $401,229
(27) JR Hildebrand, Chevrolet, 200, Running, $225,305
(12) Marco Andretti, Honda, 200, Running, $364,129
(11) Matheus Leist, Chevrolet, 200, Running, $357,129
(22) Gabby Chaves, Chevrolet, 200, Running, $315,305
(23) Stefan Wilson, Honda, 200, Running, $212,330
(31) Jack Harvey, Honda, 200, Running, $200,305
(26) Oriol Servia, Honda, 200, Running, $211,105
(15) Charlie Kimball, Chevrolet, 200, Running, $300,305
(13) Zachary Claman De Melo, Honda, 199, Running, $339,354
(6) Spencer Pigot, Chevrolet, 199, Running, $346,154
(33) Conor Daly, Honda, 199, Running, $200,305
(20) Max Chilton, Chevrolet, 198, Running, $300,305
(25) Zach Veach, Honda, 198, Running, $334,129
(28) Jay Howard, Honda, 193, Running, $200,305
(10) Tony Kanaan, Chevrolet, 187, Contact, $346,954
(24) Sage Karam, Chevrolet, 154, Contact, $203,305
(8) Helio Castroneves, Chevrolet, 145, Contact, $205,305
(5) Sebastien Bourdais, Honda, 137, Contact, $348,829
(17) Kyle Kaiser, Chevrolet, 110, Mechanical, $205,805
(7) Danica Patrick, Chevrolet, 67, Contact, $208,305
(29) Ed Jones, Honda, 57, Contact, $338,129
(16) Takuma Sato, Honda, 46, Contact, $300,305
(19) James Davison, Chevrolet, 45, Contact, $200,305
???? pic.twitter.com/PIAN5CmqFm

— Will Power (@12WillPower) May 27, 2018
Race Statistics
Winner's average speed: 166.935 mph
Time of Race: 2:59:42.6365
Margin of victory: 3.1589 seconds
Cautions: 7 for 41 laps
Lead changes: 30 among 15 drivers
What a dream come true. Not only winning The 102nd running of the #Indy500, but sweeping the month of May. The @Team_Penske and @verizon crew made this all happen. #ThisIsMay #IndyCar pic.twitter.com/3R7naVtiOj

— Will Power (@12WillPower) May 27, 2018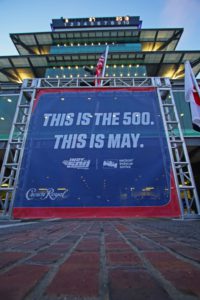 Lap Leaders:
Carpenter, Ed 1 – 30
Newgarden, Josef 31
Pigot, Spencer 32 – 34
Carpenter, Ed 35 – 50
Claman De Melo, Zachary 51 – 55
Carpenter, Ed 56 – 62
Kanaan, Tony 63 – 64
Carpenter, Ed 65 – 72
Kanaan, Tony 73 – 89
Carpenter, Ed 90 – 91
Power, Will 92 – 94
Servia, Oriol 95
Bourdais, Sebastien 96
Rahal, Graham 97 – 105
Claman De Melo, Zachary 106 – 107
Power, Will 108 – 128
Hunter-Reay, Ryan 129
Bourdais, Sebastien 130 – 132
Newgarden, Josef 133 – 134
Rahal, Graham 135 – 137
Munoz, Carlos 138 – 140
Power, Will 141 – 170
Carpenter, Ed 171 – 172
Rossi, Alexander 173
Pagenaud, Simon 174
Munoz, Carlos 175
Servia, Oriol 176 – 177
Wickens, Robert 178 – 179
Servia, Oriol 180 – 192
Wilson, Stefan 193 – 195
Power, Will 196 – 200