The Citroen C3 R5 switches from the Corsican tarmac – on which it made an impressive debut in April – to the Portuguese gravel. The new car takes on a different challenge, but the target remains the same: Stéphane Lefebvre and Gabin Moreau will be looking to show that it also has the potential to become the category's new benchmark on this surface.
Modern rally cars must be fast both on tarmac and on gravel. Thus the manufacturers face a challenge these days. After a promising debut on the tarmac at the Tour de Corse, where it claimed two stage wins and finished as runner-up in the WRC2, the Citroen C3 R5 is now preparing for its maiden outing on gravel. That is the surface on which most of the world rally championship events take place. The venue is next week's Rally de Portugal. Unsurprisingly, the target is to enjoy the same success on gravel as on tarmac.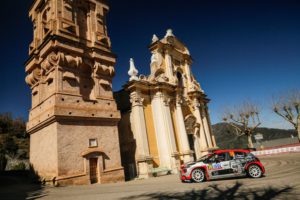 This is all the truer since, in the meantime, Citroen's new R5 claimed its first overall victory at the Rallye Lyon-Charbonnières, as part of the French Rally Championship. The only car in its category with a specific front axle geometry for each surface, the Citroen C3 R5 has not compromised on performance at all. Once again, it will be up to Lefebvre to demonstrate the car's qualities in a country and at an event that he really loves, on his second appearance of the season in the WRC2.
Indeed, it was in Portugal, when the event was in Algarve, that the talented 26-year-old Frenchman secured his first win in the Junior WRC in 2014. After the event moved to its base around Porto in 2015, Stéphane also fought hard for sixth place in 2016 before having to retire, on what was one of his first gravel rallies in a WRC. With the stages unchanged from last year, Stéphane and his co-driver Gabin Moreau will be driving on familiar roads. Finally, it is worth noting that there will be a second C3 R5 – for local driver José Pedro Fontes, Portuguese Rally Champion in 2015 and 2016.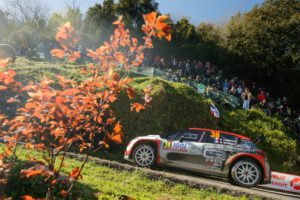 Lefebvre: "I'm determined to get my campaign back on track. That doesn't mean that I'll be putting any more pressure on myself"
"Following the C3 R5's very positive debut on tarmac in Corsica, it's now time to show its potential on gravel, again up against a large field. Stéphane and Gabin have all the required qualities to showcase our new product in front of the knowledgeable and ever highly enthusiastic Portuguese fans. Having been involved in a good part of its development, they also know the gravel version well. And they have always been comfortable at this round", said Citroen Racing team principal Pierre Budar.
Stéphane Lefebvre added: "It's a rally that I really like and where I have some good memories. The stages match my driving style, with fast roads that call for an instinctive approach. I also have a quite a bit of experience here, having contested the rally every year since it moved to Porto. Given that I'll have to discard my result in Corsica, I'm determined to get my campaign back on track. That doesn't mean that I'll be putting any more pressure on myself because that's generally how you end up making mistakes, but I'm really keen to have a good rally."
? Nice pics from #TourdeCorse, our first #WRC2 outing with the #C3R5! More on https://t.co/0DYdtvO78n pic.twitter.com/CpUf46FO7O

— Stéphane Lefebvre (@SLefebvreRallye) April 9, 2018